Just a little extra fat in the upper neck area may cause the presence of a "double chin," which is usually unwanted for both women and men. The additional pockets of fat under the chin (also known as the submental area) is caused by various factors, such as genetics, aging, or weight fluctuations that lead to a weaker jawline and chin for a less defined profile. At Houston Premier Dermatology in Houston, TX, dermatologist Dr. Catherine Papasakelariou is pleased to provide a new way to eliminate neck fat. Approved by the Food and Drug Administration (FDA), Kybella is the first nonsurgical procedure for submental fat. The active ingredient in Kybella is a synthetically made version of deoxycholic acid, which acts like the natural DA in the body to dissolve and absorb fat. After it's injected under the chin, you can see a visible reduction in the volume of fat. When the fat is removed, the cells cannot reform so you can enjoy your new slimmer neck and defined jawline for years to come.
Is Kybella Right for You?
The ideal patients for Kybella injectable treatments have excess fat in the upper neck (submental area) that creates a double chin or unwanted fullness. Kybella injections help patients reduce stubborn pockets of fat. Even with traditional weight loss methods, you might have difficulty reducing neck fat because of genetics, aging, or other conditions. For patients at a healthy weight who have tried reducing the fat on the upper neck with diet and exercise, Kybella could help you achieve your cosmetic goals. While Kybella may correct small or moderate pockets of fat in the submental area, larger pockets of fat may require surgery.
Reviews
"Dr. Papasakalariou is a wonderful doctor, bubbling over with personality and enthusiasm, as well as being a very fine skilled dermatologist. Her staff are also very warm, pleasant, and helpful. It is a joy to come to this practice. Mel Pichanick, MD"
- M.P. /
Google /
Dec 14, 2020
"⭐️⭐️⭐️⭐️⭐️ Dr. P has the magic touch! Not only is she incredible in her field of practice, but she is an advocate for a woman's natural beauty! She strongly encourages women to be confident in their skin and to make choices out of freedom not pressure. I am a 32 yr old woman and made the choice to get Dysport in order to get a softer look. The day of my appointment I advised her as to where my troubled areas were and she gave her professional advice on where to safely apply the Dysport. A WOW were the results I received! Thank you Dr. P for making my appointments and results a 5 ⭐️ WOW!"
- A.B. /
Google /
Dec 14, 2020
"I loved my experience with Dr. P! A month prior to my visit, I had gone to another dermatologist and the experience was a waste of time and money. I was only seen by the PA and never a doctor, and the office visit was a quick 5 minutes. When I found Dr. P, I was so impressed with her genuine demeanor and how long she stayed in the room listening to all of my concerns. I walked out feeling confident and pleased with the visit. I would highly recommend Dr. P to everyone."
- R.N. /
Google /
Nov 27, 2020
"Certainly easy to understand why this clinic has so many 5 star reviews. I called a couple weeks ago to make an appointment as a new patient for an annual skin cancer screening. It can sometimes be a bit dreadful calling doctors offices, but I was amazed with the patience of the receptionist as well as her willingness to answer my questions. Today I had my appointment, and it went every bit as great as my phone call to set it up. The Dr. was attentive, thorough, and gave me a lot of information and suggestions. She explained everything in a way which was easy to understand. I could not have been more impressed, and will certainly look forward to going back next year."
- D.W. /
Google /
Nov 19, 2020
"Knowledgeable, caring, and thorough. Beautiful facilities."
- P.E. /
Google /
Nov 12, 2020
Previous
Next
Kybella is completed with one or multiple appointments, depending on your aesthetic goals discussed during the consultation. The session lasts about 15 – 20 minutes, which includes several small injections into the submental area. Patients may need one treatment to reach their desired goal while some may need several injections spaced 3 – 4 weeks apart at Houston Premier Dermatology. Before injecting Kybella, Dr. Papasakelariou will clean your skin and if requested, apply a numbing gel to the treated area. Next, she administers the injections into the tissue around your neck, focusing on the fat in these areas.
Kybella doesn't require anesthesia so you can leave when you feel comfortable to return to your daily routine. You may notice temporary swelling, numbness, or bruising under your chin; however, this should not last more than 2 – 3 days. Contact Houston Premier Dermatology immediately if you feel any unusual symptoms, including difficulty swallowing, facial muscle weakness, or if your smile is uneven. Once Dr. Papasakelariou destroys the fat cells, they do not return, but the residual cells may grow larger. She recommends keeping a stable weight after your Kybella treatments to prevent new pockets of fat from developing. Following this treatment, patients should see a tighter, more defined neck and profile.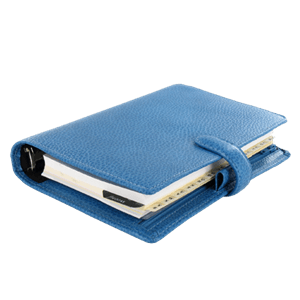 Even if everybody else in your family may have to conceal their double chin, it does not mean you need to. Schedule a consultation with dermatologist Dr. Catherine Papasakelariou to receive more information about the new Kybella injectable treatments at Houston Premier Dermatology in Houston, TX. Eliminate your double chin to get a strong, well-defined jawline.
Related Procedures