To provide the highest quality results from chemical peel facial treatments, Houston Premier Dermatology provides you with choices. Your professional facial treatment with chemical solutions (such as glycolic, salicylic, lactic, and trichloroacetic acids) will give you smoother, healthier skin. At our Houston, TX office, Dr. Catherine Papasakelariou offers chemical peel treatments that resolve skin irregularities, such as wrinkles, scars, fine lines, uneven patches, hyperpigmentation problems, and more. Chemical peels work by removing damaged, dead skin cells with the application of a personalized solution on the skin that causes the top layer to peel off. When your skin recovers and begins to repair and rejuvenate itself, you should notice a clearer, smoother complexion. A chemical peel treatment is a noninvasive procedure that makes your skin radiant and is appropriate for the face and neck.
Variations of Chemical Peels
At our Houston, TX office, we offer chemical peels in different strengths (light, medium, and deep) to accommodate our patients' skin goals.
Light peels: You can have a light peel on a lunch hour and get back to your routine. This level of peel will remove the top skin layer (the epidermis), giving your complexion a more radiant appearance and softer texture. We typically suggest that you receive a light peel around once a month for the best glowing results.
Medium-depth peels: This level of peel reaches deeper into your skin, and you'll usually decide to have this level of facial rejuvenation treatment during an extended weekend. This treatment causes more discomfort so patients should plan for additional symptoms. Medium-depth peels help patients who have significant damage to their skin, such as deeper wrinkles and darker pigmentation problems.
Deep peels: The strongest of the three types of chemical peels is the deep peel, and it will require the most recovery time. This is an aggressive procedure that may leave your face itchy, peeling, and swollen for 2 – 3 weeks. Patients who receive a deep peel generally have dark age spots, sun-damaged skin, entrenched acne scars, or deep scars. This type of peel is usually uncomfortable for patients so Dr. Papasakelariou can provide you with an anesthetic as a part of your procedure.
Reviews
"Dr. Papasakalariou is a wonderful doctor, bubbling over with personality and enthusiasm, as well as being a very fine skilled dermatologist. Her staff are also very warm, pleasant, and helpful. It is a joy to come to this practice. Mel Pichanick, MD"
- M.P. /
Google /
Dec 14, 2020
"⭐️⭐️⭐️⭐️⭐️ Dr. P has the magic touch! Not only is she incredible in her field of practice, but she is an advocate for a woman's natural beauty! She strongly encourages women to be confident in their skin and to make choices out of freedom not pressure. I am a 32 yr old woman and made the choice to get Dysport in order to get a softer look. The day of my appointment I advised her as to where my troubled areas were and she gave her professional advice on where to safely apply the Dysport. A WOW were the results I received! Thank you Dr. P for making my appointments and results a 5 ⭐️ WOW!"
- A.B. /
Google /
Dec 14, 2020
"I loved my experience with Dr. P! A month prior to my visit, I had gone to another dermatologist and the experience was a waste of time and money. I was only seen by the PA and never a doctor, and the office visit was a quick 5 minutes. When I found Dr. P, I was so impressed with her genuine demeanor and how long she stayed in the room listening to all of my concerns. I walked out feeling confident and pleased with the visit. I would highly recommend Dr. P to everyone."
- R.N. /
Google /
Nov 27, 2020
"Certainly easy to understand why this clinic has so many 5 star reviews. I called a couple weeks ago to make an appointment as a new patient for an annual skin cancer screening. It can sometimes be a bit dreadful calling doctors offices, but I was amazed with the patience of the receptionist as well as her willingness to answer my questions. Today I had my appointment, and it went every bit as great as my phone call to set it up. The Dr. was attentive, thorough, and gave me a lot of information and suggestions. She explained everything in a way which was easy to understand. I could not have been more impressed, and will certainly look forward to going back next year."
- D.W. /
Google /
Nov 19, 2020
"Knowledgeable, caring, and thorough. Beautiful facilities."
- P.E. /
Google /
Nov 12, 2020
Previous
Next
Receiving the advice of a skin specialist is the first part of the journey to healthier skin. At Houston Premier Dermatology, Dr. Papasakelariou will evaluate your skin during an exam in our Houston, TX office before choosing a chemical peel that works best for you. Chemical peel candidates of both genders typically have noticeable problems with their skin, such as acne scars, rough patches, flaky skin, discoloration, fine lines, wrinkles, sun spots, and more. We will suggest varying strengths of chemical peels to match your needs.
During your procedure at Houston Premier Dermatology, we will have you lie down in a relaxed position to administer your peel. We will ensure the skin is cleansed prior to applying the customized solution to the face and/or neck. We will brush the solution onto the skin and allow it to work for an appropriate amount of time that will be discussed in your treatment planning session. Next, we will clean the peel off your face and apply a neutralizing agent. Patients may want to bring sunscreen and/or a hat to wear outside following the procedure to protect from sun exposure.
Based on the level of the chemical peel you choose, you should expect your skin to peel and itch for the next few days or the next couple of weeks. During your consultation, Dr. Papasakelariou will discuss methods to treat your skin. Please remember that no matter how badly your skin itches during the recovery, it's not a good idea to pick the skin off. You could cause scarring to your facial skin!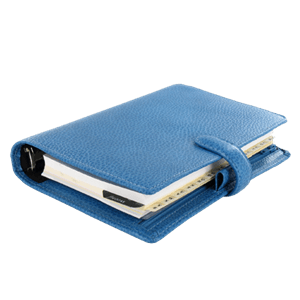 Even if you are new to professional facial treatments, Houston Premier Dermatology can help you determine the best chemical peel type for your cosmetic goals. Your freshly rejuvenated skin will look radiant and feel super soft. Contact our office in Houston, TX to make an appointment for your skin exam and a chemical peel treatment.
Related Procedures