As the first and only FDA-approved hyaluronic acid (HA) filler for dynamic facial wrinkles and folds, RHA is the perfect solution for treating those undesirable lines on the forehead, eyebrows, and cheeks. Dynamic wrinkles form when muscles contract, causing the attached skin to crease or fold. This usually happens through a variety of facial expressions, such as frowning, smiling, and squinting. While you likely can't prevent yourself from laughing, you can reduce the appearance of dynamic wrinkles by scheduling an appointment at Houston Premier Dermatology in Houston, TX. Dr. Catherine Papasakelariou has performed countless RHA injections in order to help patients achieve their desired appearance.
Reviews
"Excellent care doesn't come close to doing justice to the experience I have every time I visit Houston Premier Dermatology. The staff are all wonderful! Everyone is so kind and friendly. I recently had trouble with my pharmacy failing to refill my prescription, and they went above and beyond to fix the pharmacy's mistake. Dr. P is always delightful to speak with, and she carefully listens to all my concerns with the greatest sensitivity. Houston Premier Dermatology is the best dermatology clinic in town."
- S.S. /
Google /
Apr 27, 2021
"I don't even know where to start, Dr P is a blessing, she's amazing. Her attitude is everything and she's gorgeous. I was so embarrassed of my condition, she made feel at ease and gave me some nice words of encouragement and reassured me that it will be fixed and I couldn't help than break down, because she was so real. I recommend her to everyone. Best dermatologist in Houston, periodt!!!!"
- M.B. /
Google /
Apr 22, 2021
"I have been coming to Dr. P for a year and she is excellent. The office staff are wonderful. I highly recommend her."
- A.D. /
Google /
Apr 21, 2021
"Dr. P is great at listening to the patients issues when it comes to the issues pertaining to the patients skin. Dr. P was great at giving me a few suggestions when it came to my skins personal needs. Nice office setup as well. Knowledgeable Doctor when it comes to hormonal & skincare needs. I'd definitely recommend her."
- U.G. /
Google /
Apr 20, 2021
"Dr. P is very knowledgeable. I like how she provides education on the diagnosis and also provides treatment options available for the condition. She comes off like a really good supportive friend. I initially felt uncomfortable about my skin concerns and she was able to assure me how normal of a thing which I am being treated for. I highly recommend her! My only regret is that I didn't see her sooner!"
- J.M. /
Google /
Apr 15, 2021
Previous
Next
RHA injections are suitable for the vast majority of patients. However, there are a few minor considerations that will ensure the desired results. Ideal candidates for RHA:
Are in good general health
Do not smoke
Are at least 22 years of age
Have realistic goals for the improvement of their appearance
Are committed to maintaining a consistent skincare routine
Working much like other dermal fillers, RHA is injected by way of a needle into the targeted area of the face. The difference lies in the fact that RHA is specifically designed to conform to the movements of your face, thus preventing dynamic wrinkles from being able to form. This is achieved through the use of a gentle manufacturing process with hardly any chemical modifications, which aids in the preservation of the hyaluronic acid found naturally in the skin.
There are several types of RHA injections that are each meant to treat different severities of wrinkles and folds. While RHA is meant for mild cases, RHA 2 and RHA 3 are designed to be injected into the mid-to-deep dermis in order to treat moderate to severe cases. Finally, RHA 4 is intended for deep dermal injections to correct severe dynamic wrinkles.
There is no downtime associated with RHA injections. Patients are free to return to their daily schedule immediately following the conclusion of the treatment. However, it is important to avoid strenuous activities, such as exercise or heavy lifting, for at least 24 – 48 hours after the injection. Otherwise, additional swelling and/or bruising could occur. Common side effects in the first few hours after the treatment include:
The treatment areas appearing to be "overfilled"
Moderate to severe swelling and/or bruising
Temporary numbness or redness
Tangible lumps in the spot of the injection
In rare cases, a hypersensitivity reaction with hives and swelling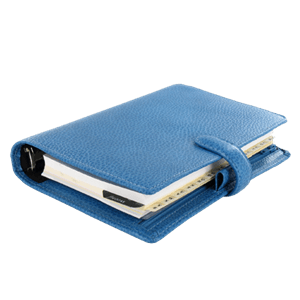 Fill Your Spirits and Your Face
Smoother, younger skin is within reach, thanks to RHA dermal fillers. At Houston Premier Dermatology, our experienced staff is led by Dr. Catherine Papasakelariou, a renowned dermatologist, who is known for her talent, knowledge, and passion for each of her patients. Schedule a consultation today at our office in Houston, TX to rid your face of unwanted wrinkles and folds.
Related Post