As the first and only FDA-approved hyaluronic acid (HA) filler for dynamic facial wrinkles and folds, RHA is the perfect solution for treating those undesirable lines on the forehead, eyebrows, and cheeks. Dynamic wrinkles form when muscles contract, causing the attached skin to crease or fold. This usually happens through a variety of facial expressions, such as frowning, smiling, and squinting. While you likely can't prevent yourself from laughing, you can reduce the appearance of dynamic wrinkles by scheduling an appointment at Houston Premier Dermatology in Houston, TX. Dr. Catherine Papasakelariou has performed countless RHA injections in order to help patients achieve their desired appearance.
Reviews
"Dr. Papasakalariou is a wonderful doctor, bubbling over with personality and enthusiasm, as well as being a very fine skilled dermatologist. Her staff are also very warm, pleasant, and helpful. It is a joy to come to this practice. Mel Pichanick, MD"
- M.P. /
Google /
Dec 14, 2020
"⭐️⭐️⭐️⭐️⭐️ Dr. P has the magic touch! Not only is she incredible in her field of practice, but she is an advocate for a woman's natural beauty! She strongly encourages women to be confident in their skin and to make choices out of freedom not pressure. I am a 32 yr old woman and made the choice to get Dysport in order to get a softer look. The day of my appointment I advised her as to where my troubled areas were and she gave her professional advice on where to safely apply the Dysport. A WOW were the results I received! Thank you Dr. P for making my appointments and results a 5 ⭐️ WOW!"
- A.B. /
Google /
Dec 14, 2020
"I loved my experience with Dr. P! A month prior to my visit, I had gone to another dermatologist and the experience was a waste of time and money. I was only seen by the PA and never a doctor, and the office visit was a quick 5 minutes. When I found Dr. P, I was so impressed with her genuine demeanor and how long she stayed in the room listening to all of my concerns. I walked out feeling confident and pleased with the visit. I would highly recommend Dr. P to everyone."
- R.N. /
Google /
Nov 27, 2020
"Certainly easy to understand why this clinic has so many 5 star reviews. I called a couple weeks ago to make an appointment as a new patient for an annual skin cancer screening. It can sometimes be a bit dreadful calling doctors offices, but I was amazed with the patience of the receptionist as well as her willingness to answer my questions. Today I had my appointment, and it went every bit as great as my phone call to set it up. The Dr. was attentive, thorough, and gave me a lot of information and suggestions. She explained everything in a way which was easy to understand. I could not have been more impressed, and will certainly look forward to going back next year."
- D.W. /
Google /
Nov 19, 2020
"Knowledgeable, caring, and thorough. Beautiful facilities."
- P.E. /
Google /
Nov 12, 2020
Previous
Next
RHA injections are suitable for the vast majority of patients. However, there are a few minor considerations that will ensure the desired results. Ideal candidates for RHA:
Are in good general health
Do not smoke
Are at least 22 years of age
Have realistic goals for the improvement of their appearance
Are committed to maintaining a consistent skincare routine
Working much like other dermal fillers, RHA is injected by way of a needle into the targeted area of the face. The difference lies in the fact that RHA is specifically designed to conform to the movements of your face, thus preventing dynamic wrinkles from being able to form. This is achieved through the use of a gentle manufacturing process with hardly any chemical modifications, which aids in the preservation of the hyaluronic acid found naturally in the skin.
There are several types of RHA injections that are each meant to treat different severities of wrinkles and folds. While RHA is meant for mild cases, RHA 2 and RHA 3 are designed to be injected into the mid-to-deep dermis in order to treat moderate to severe cases. Finally, RHA 4 is intended for deep dermal injections to correct severe dynamic wrinkles.
There is no downtime associated with RHA injections. Patients are free to return to their daily schedule immediately following the conclusion of the treatment. However, it is important to avoid strenuous activities, such as exercise or heavy lifting, for at least 24 – 48 hours after the injection. Otherwise, additional swelling and/or bruising could occur. Common side effects in the first few hours after the treatment include:
The treatment areas appearing to be "overfilled"
Moderate to severe swelling and/or bruising
Temporary numbness or redness
Tangible lumps in the spot of the injection
In rare cases, a hypersensitivity reaction with hives and swelling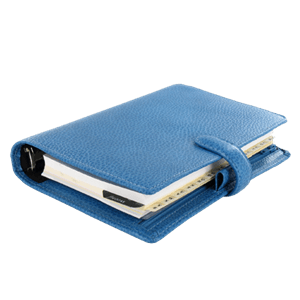 Fill Your Spirits and Your Face
Smoother, younger skin is within reach, thanks to RHA dermal fillers. At Houston Premier Dermatology, our experienced staff is led by Dr. Catherine Papasakelariou, a renowned dermatologist, who is known for her talent, knowledge, and passion for each of her patients. Schedule a consultation today at our office in Houston, TX to rid your face of unwanted wrinkles and folds.