About Skin Cancer Screenings
The Skin Cancer Foundation reports that one in five Americans will develop skin cancer. The high incidence of skin cancer makes regular screenings crucial, especially when you have a personal or family history of skin cancer. Detecting skin cancer early is vital to provide you more treatment options and improved outcomes. Along with many innovative skin cancer treatments, dermatologist Dr. Catherine Papasakelariou offers comprehensive skin cancer screenings along with biopsies of abnormal growths. To schedule a skin cancer exam, contact Houston Premier Dermatology in Houston, TX.
Dr. Papasakelariou searches for four types of skin cancer during a skin cancer exam:
Actinic Keratoses (AK): This kind will typically form after the age of 40 years and around areas of the skin that were exposed to sunlight, like the head, neck, hands, and arms. AKs appear as scaly, dry spots and are generally deemed precancerous because they can develop into squamous cell carcinoma.
Basal Cell Carcinoma (BCC): This type is the most common type of cancer. BCC can form anywhere on the body and may look like a pink area or as a pearl-sized, flesh-colored bump. BCC needs treatment since it has the potential to grow into the nerves and bones, causing damage and disfigurement.
Squamous Cell Carcinoma (SCC): This form is the second most common type of skin cancer. Developing on skin that gets the most sun exposure, SCC appears as scaly patches; red, firm bumps; and/or sores that frequently reopen. These need to be removed to avoid damage and disfigurement.
Melanoma: This kind of cancer develops suddenly as a dark area on the skin. Dr. Papasakelariou uses the ABCDs to detect melanoma — Asymmetry, Border, Color, and Diameter. Based on information from the Skin Cancer Foundation, melanoma accounts for just one percent of skin cancer, but it causes most skin cancer deaths. This is why melanoma needs to be treated as soon as possible once it is diagnosed.
Skin Cancer Screenings Reviews
"Certainly easy to understand why this clinic has so many 5 star reviews. I called a couple weeks ago to make an appointment as a new patient for an annual skin cancer screening. It can sometimes be a bit dreadful calling doctors offices, but I was amazed with the patience of the receptionist as well as her willingness to answer my questions. Today I had my appointment, and it went every bit as great as my phone call to set it up. The Dr. was attentive, thorough, and gave me a lot of information and suggestions. She explained everything in a way which was easy to understand. I could not have been more impressed, and will certainly look forward to going back next year."
- D.W. /
Google /
Nov 19, 2020
"Dr. P is great at what she does, and is very personable. We have had several visits for both cosmetic and skin cancer spots. Would highly recommend!"
- H.G. /
Google /
May 24, 2022
"Love Dr. P and her staff, everyone is friendly, professional & kind! A change of pace going to a doctor's office to find everyone happy & smiling. She even took more than my allotted time to give me a once over skin cancer screening. Glad she didn't ask me to come back another day because she found a spot of concern! Will recommend Dr. P to my family & friends!"
- S.S. /
Google /
Mar 27, 2023
Previous
Next
Men and women of all ages can get skin cancer. While those with lighter complexions are at greater risk, all skin tones and types can develop skin cancer. Dr. Papasakelariou recommends every patient perform regular self-checks of their skin so that they know what is normal and if anything changes. You should schedule a skin cancer screening whenever you feel worried that a spot on your skin has changed, bleeds, or itches. If you or a close relative have been diagnosed with skin cancer, then you may want to schedule annual skin exams.
During your skin exam, Dr. Papasakelariou will check your entire body for birthmarks, moles, and any abnormal growths. She may produce a map of spots to indicate areas of concern and also to quickly identify new spots at future checks. Dr. Papasakelariou can explain to you how you to perform a self-exam in between your appointments.
Sometimes, Dr. Papasakelariou might recommend a biopsy of a suspicious spot. She will numb the area, then shave off a small sample. The biopsy is mailed to a pathology lab for evaluation. After Dr. Papasakelariou receives your pathology report, she will contact you about the results.
Following your exam, Dr. Papasakelariou will talk to you about your results and make recommendations. She will also tell you when you should return for your next skin cancer screening.
Should you require a biopsy of an abnormal area, there is a risk of scarring. Dr. Papasakelariou will do her best to minimize the appearance of scarring and take the thinnest skin sample. Also, she will tell you the best way to care for your skin after the biopsy so your skin heals well. With proper maintenance, your scar should heal flat and fade.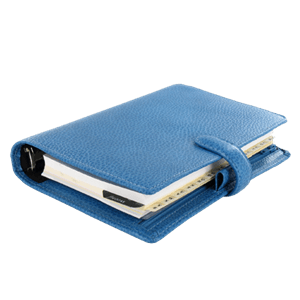 Early Detection is the Key
Knowing your risk factors and early detection are two major factors for the effective treatment of skin cancer. If you are due for a yearly skin cancer screening, then contact Houston Premier Dermatology in Houston, TX. Whether you are already visiting Dr. Papasakelariou for other treatments, are at elevated risk for getting skin cancer, or you have questions about an abnormal growth on your skin, schedule a skin cancer screening at Houston Premier Dermatology.
Related Procedures
Related Posts