About Squamous cell carcinoma
Skin cancer is a common disease that can affect both men and women. To maintain the health of your skin and protect yourself from skin cancer, you should make an appointment with Dr. Papasakelariou if you see changes in a lesion or a mole. The second most diagnosed skin cancer is squamous cell carcinoma (SCC), which impacts millions of people yearly. Squamous cell carcinoma happens when the top layer of your skin cells mutate or change. This type of cancer occurs because of prolonged and repeated exposure to the sun's harmful UV rays or using tanning beds. Some of the distinct characteristics of SCC include growths that appear wart-like or firm lumps that flake and bleed when wounded. If you notice a suspicious growth, Dr. Papasakelariou always recommends having it checked. Squamous cell carcinoma is manageable if treated soon enough; however, it can spread or metastasize to other parts of your body if not caught in time. During your assessment, Dr. Papasakelariou will likely discuss taking extra precautions and avoiding tanning beds because of the many harmful side effects. Please schedule an appointment at our Houston, TX office for a skin screening and consultation.
Reviews
"Dr. Papasakalariou is a wonderful doctor, bubbling over with personality and enthusiasm, as well as being a very fine skilled dermatologist. Her staff are also very warm, pleasant, and helpful. It is a joy to come to this practice. Mel Pichanick, MD"
- M.P. /
Google /
Dec 14, 2020
"⭐️⭐️⭐️⭐️⭐️ Dr. P has the magic touch! Not only is she incredible in her field of practice, but she is an advocate for a woman's natural beauty! She strongly encourages women to be confident in their skin and to make choices out of freedom not pressure. I am a 32 yr old woman and made the choice to get Dysport in order to get a softer look. The day of my appointment I advised her as to where my troubled areas were and she gave her professional advice on where to safely apply the Dysport. A WOW were the results I received! Thank you Dr. P for making my appointments and results a 5 ⭐️ WOW!"
- A.B. /
Google /
Dec 14, 2020
"I loved my experience with Dr. P! A month prior to my visit, I had gone to another dermatologist and the experience was a waste of time and money. I was only seen by the PA and never a doctor, and the office visit was a quick 5 minutes. When I found Dr. P, I was so impressed with her genuine demeanor and how long she stayed in the room listening to all of my concerns. I walked out feeling confident and pleased with the visit. I would highly recommend Dr. P to everyone."
- R.N. /
Google /
Nov 27, 2020
"Certainly easy to understand why this clinic has so many 5 star reviews. I called a couple weeks ago to make an appointment as a new patient for an annual skin cancer screening. It can sometimes be a bit dreadful calling doctors offices, but I was amazed with the patience of the receptionist as well as her willingness to answer my questions. Today I had my appointment, and it went every bit as great as my phone call to set it up. The Dr. was attentive, thorough, and gave me a lot of information and suggestions. She explained everything in a way which was easy to understand. I could not have been more impressed, and will certainly look forward to going back next year."
- D.W. /
Google /
Nov 19, 2020
"Knowledgeable, caring, and thorough. Beautiful facilities."
- P.E. /
Google /
Nov 12, 2020
Previous
Next
If you have a fair complexion or light skin with blue or green eyes, your risk for skin cancer can increase. However, all skin types still have a risk of developing squamous cell carcinoma. Additionally, both men and women who work outside or have outdoor hobbies have a higher risk of this type of cancer. Based on research, squamous cell carcinoma is more typical in men compared to women and normally impacts people 50 and older. SCC can still occur in younger individuals. You may also have an increased risk if you use indoor tanning beds, which, unfortunately, accounts for many of our new skin cancer patients. You might also be at risk if you have a suppressed immune system issue that is caused by past radiation exposure or other past medical issues, like lymphoma.
Like most conditions and especially with individuals who have cancer or had it previously, patients must monitor their skin for lesions and growths. Some of the classic signs include a lesion or growth that increases in size, becomes crusty or itchy, or starts to bleed. If you notice any of these signs, Dr. Papasakelariou strongly recommends making an appointment with her. As squamous cell carcinoma starts evolving on the top layer of your skin, it may look like a wart or a benign skin growth. Other characteristics of an abnormal growth may include a squishy or firm-feeling lump, or it may feel dry and thick, and it can often bleed or won't heal. If you notice a skin lesion that changes in texture, dimension, or shade, Dr. Papasakelariou recommends scheduling an appointment. To prevent SCC from becoming life-threatening, it's extremely important to schedule an appointment so we can help you with treatment options.
At Houston Premier Dermatology in Houston, TX, Dr. Papasakelariou provides several procedure choices for patients diagnosed with squamous cell carcinoma. Generally, if we catch it early, SCC is easier to treat and we can reduce the scarring. If not treated in time, squamous cell carcinoma can metastasize or spread to other parts of the body, usually through the lymph nodes. Typically, SCC is curable with specific, in-office treatments.
Treatments depend on the depth, the amount of cancer, and the specific subset of SCC. After performing a skin biopsy, Dr. Papasakelariou will determine and confirm the best treatment option. Options might include cutting out the growth, cryotherapy, electrodesiccation and curettage, or topical chemotherapy medication. For special cases, Dr. Papasakelariou might perform Mohs surgery. To help treat your skin cancer, she utilizes her compassion and experience to create the best custom treatment plan.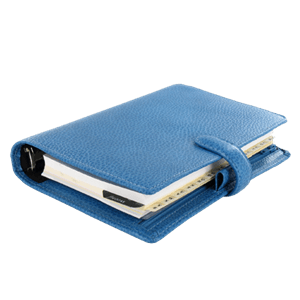 Schedule your life-saving appointment at Houston Premier Dermatology in Houston, TX to have your body evaluated for skin cancers, such as squamous cell carcinoma. Dr. Papasakelariou wants to ensure you receive thorough, compassionate care to help you have a happy life and maintain healthy skin. Please contact Houston Premier Dermatology to schedule an appointment.
Related Procedures
Related Post