At Houston Premier Dermatology in Houston, TX, Dr. Catherine Papasakelariou provides routine skin cancer exams, which includes checking for any irregular-looking moles. Most people have a mole of some sort on their body somewhere. A mole is a growth on top of the skin that is caused by a cluster of pigmented cells. During mole evaluations, we examine, measure, and record the dimensions, shape, and growth of moles on your body. By checking your moles for any changes, we can make sure you don't have skin cancer. Moles may be brown, black, or a combination of the colors and could grow alone or in groups. Moles may also be flush with the skin or seem like a round bulge. While most are harmless, some can turn into cancer. If you have moles and feel uncertain about the health of one, or if one has become bothersome, then it is necessary to see a professional, especially if one begins to change in shape or size or begins to itch or bleed.
Reviews
"Dr. Papasakalariou is a wonderful doctor, bubbling over with personality and enthusiasm, as well as being a very fine skilled dermatologist. Her staff are also very warm, pleasant, and helpful. It is a joy to come to this practice. Mel Pichanick, MD"
- M.P. /
Google /
Dec 14, 2020
"⭐️⭐️⭐️⭐️⭐️ Dr. P has the magic touch! Not only is she incredible in her field of practice, but she is an advocate for a woman's natural beauty! She strongly encourages women to be confident in their skin and to make choices out of freedom not pressure. I am a 32 yr old woman and made the choice to get Dysport in order to get a softer look. The day of my appointment I advised her as to where my troubled areas were and she gave her professional advice on where to safely apply the Dysport. A WOW were the results I received! Thank you Dr. P for making my appointments and results a 5 ⭐️ WOW!"
- A.B. /
Google /
Dec 14, 2020
"I loved my experience with Dr. P! A month prior to my visit, I had gone to another dermatologist and the experience was a waste of time and money. I was only seen by the PA and never a doctor, and the office visit was a quick 5 minutes. When I found Dr. P, I was so impressed with her genuine demeanor and how long she stayed in the room listening to all of my concerns. I walked out feeling confident and pleased with the visit. I would highly recommend Dr. P to everyone."
- R.N. /
Google /
Nov 27, 2020
"Certainly easy to understand why this clinic has so many 5 star reviews. I called a couple weeks ago to make an appointment as a new patient for an annual skin cancer screening. It can sometimes be a bit dreadful calling doctors offices, but I was amazed with the patience of the receptionist as well as her willingness to answer my questions. Today I had my appointment, and it went every bit as great as my phone call to set it up. The Dr. was attentive, thorough, and gave me a lot of information and suggestions. She explained everything in a way which was easy to understand. I could not have been more impressed, and will certainly look forward to going back next year."
- D.W. /
Google /
Nov 19, 2020
"Knowledgeable, caring, and thorough. Beautiful facilities."
- P.E. /
Google /
Nov 12, 2020
Previous
Next
Moles have three types, and they may occur all over the body. Congenital nevi moles are ones that patients have when born, the common mole which occurs after birth, or an atypical mole that has an odd shape. Moles develop when skin cells grow into a bundle rather than beneath your skin. Doctors refer to these types of cells as melanocytes, and they contain the pigment that gives your skin its normal color. Moles can become darker in color after exposure to the sun, during the teenage years, and when pregnant.
Dr. Papasakelariou recommends that patients watch for any changes and schedule examinations on a regular basis. By remembering the ABCDE acronym, you can learn the potential signs of a cancerous mole. Patients should routinely check their moles for any changes. If you notice any changes, please schedule an appointment immediately. The signs include:
Asymmetrical: If cut in half, the mole's size is not even or equal in size.
Borders: They have scalloped or jagged edges.
Color: They begin to change color or have an abnormal color.
Diameter: They are larger than 6 millimeters in diameter.
Evolves: They start to evolve (change or grow) in size, height, color, or shape.
Most moles don't require treatment unless they become suspicious, cancerous, or if they cause irritation, comfort, or aesthetic issues. In these situations, Dr. Papasakelariou may need to remove the mole(s). For surgical excision, the area near the mole is numbed with a local anesthetic. Next, we utilize a scalpel or similar device to remove the mole and a bit of the surrounding skin cells. The wound is closed with stitches. At times, if the mole is flush with the skin, Dr. Papasakelariou performs a surgical shaving method. To do this, the area is locally numbed and a small blade cuts around and under the mole. Stitches aren't required with this method.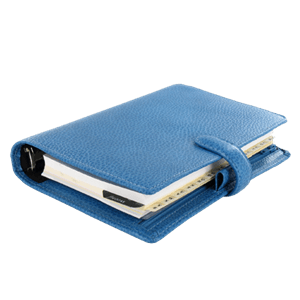 Schedule Your Skin Screening!
Whether you find a mole that is bothersome, unattractive, or one that is strange in appearance that might potentially indicate skin cancer, it's time to call Houston Premier Dermatology to learn about your treatment options. From harmless moles to cancerous ones, our Houston, TX office specializes in treating a wide variety of skin concerns. If we find that you may have a mole(s) that is at risk, we will select the proper procedure. Dr. Papasakelariou is committed to creating the best treatment plan for you.
Related Procedures