At Houston Premier Dermatology in Houston, TX, Dr. Catherine Papasakelariou provides routine skin cancer exams, which includes checking for any irregular-looking moles. Most people have a mole of some sort on their body somewhere. A mole is a growth on top of the skin that is caused by a cluster of pigmented cells. During mole evaluations, we examine, measure, and record the dimensions, shape, and growth of moles on your body. By checking your moles for any changes, we can make sure you don't have skin cancer. Moles may be brown, black, or a combination of the colors and could grow alone or in groups. Moles may also be flush with the skin or seem like a round bulge. While most are harmless, some can turn into cancer. If you have moles and feel uncertain about the health of one, or if one has become bothersome, then it is necessary to see a professional, especially if one begins to change in shape or size or begins to itch or bleed.
Reviews
"Excellent care doesn't come close to doing justice to the experience I have every time I visit Houston Premier Dermatology. The staff are all wonderful! Everyone is so kind and friendly. I recently had trouble with my pharmacy failing to refill my prescription, and they went above and beyond to fix the pharmacy's mistake. Dr. P is always delightful to speak with, and she carefully listens to all my concerns with the greatest sensitivity. Houston Premier Dermatology is the best dermatology clinic in town."
- S.S. /
Google /
Apr 27, 2021
"I don't even know where to start, Dr P is a blessing, she's amazing. Her attitude is everything and she's gorgeous. I was so embarrassed of my condition, she made feel at ease and gave me some nice words of encouragement and reassured me that it will be fixed and I couldn't help than break down, because she was so real. I recommend her to everyone. Best dermatologist in Houston, periodt!!!!"
- M.B. /
Google /
Apr 22, 2021
"I have been coming to Dr. P for a year and she is excellent. The office staff are wonderful. I highly recommend her."
- A.D. /
Google /
Apr 21, 2021
"Dr. P is great at listening to the patients issues when it comes to the issues pertaining to the patients skin. Dr. P was great at giving me a few suggestions when it came to my skins personal needs. Nice office setup as well. Knowledgeable Doctor when it comes to hormonal & skincare needs. I'd definitely recommend her."
- U.G. /
Google /
Apr 20, 2021
"Dr. P is very knowledgeable. I like how she provides education on the diagnosis and also provides treatment options available for the condition. She comes off like a really good supportive friend. I initially felt uncomfortable about my skin concerns and she was able to assure me how normal of a thing which I am being treated for. I highly recommend her! My only regret is that I didn't see her sooner!"
- J.M. /
Google /
Apr 15, 2021
Previous
Next
Moles have three types, and they may occur all over the body. Congenital nevi moles are ones that patients have when born, the common mole which occurs after birth, or an atypical mole that has an odd shape. Moles develop when skin cells grow into a bundle rather than beneath your skin. Doctors refer to these types of cells as melanocytes, and they contain the pigment that gives your skin its normal color. Moles can become darker in color after exposure to the sun, during the teenage years, and when pregnant.
Dr. Papasakelariou recommends that patients watch for any changes and schedule examinations on a regular basis. By remembering the ABCDE acronym, you can learn the potential signs of a cancerous mole. Patients should routinely check their moles for any changes. If you notice any changes, please schedule an appointment immediately. The signs include:
Asymmetrical: If cut in half, the mole's size is not even or equal in size.
Borders: They have scalloped or jagged edges.
Color: They begin to change color or have an abnormal color.
Diameter: They are larger than 6 millimeters in diameter.
Evolves: They start to evolve (change or grow) in size, height, color, or shape.
Most moles don't require treatment unless they become suspicious, cancerous, or if they cause irritation, comfort, or aesthetic issues. In these situations, Dr. Papasakelariou may need to remove the mole(s). For surgical excision, the area near the mole is numbed with a local anesthetic. Next, we utilize a scalpel or similar device to remove the mole and a bit of the surrounding skin cells. The wound is closed with stitches. At times, if the mole is flush with the skin, Dr. Papasakelariou performs a surgical shaving method. To do this, the area is locally numbed and a small blade cuts around and under the mole. Stitches aren't required with this method.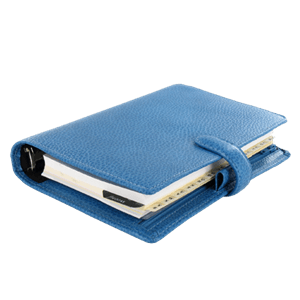 Schedule Your Skin Screening!
Whether you find a mole that is bothersome, unattractive, or one that is strange in appearance that might potentially indicate skin cancer, it's time to call Houston Premier Dermatology to learn about your treatment options. From harmless moles to cancerous ones, our Houston, TX office specializes in treating a wide variety of skin concerns. If we find that you may have a mole(s) that is at risk, we will select the proper procedure. Dr. Papasakelariou is committed to creating the best treatment plan for you.
Related Procedures
Related Post