What is Topical Chemotherapy?
When skin cancer is identified in the early stages, you'll typically have more treatment options, such as topical chemotherapy. Topical chemotherapy is only used for non-melanoma cancers in the top layers of the skin. If you have precancerous skin lesions (actinic keratosis), basal cell carcinoma (BCC), or squamous cell carcinoma (SCC), Dr. Papasakelariou may prescribe topical chemotherapy treatments. Topical chemotherapy is a cream that you can apply at home. To find out more about topical chemotherapy and other skin cancer treatments at Houston Premier Dermatology, contact our office in Houston, TX.
Reviews
"Excellent care doesn't come close to doing justice to the experience I have every time I visit Houston Premier Dermatology. The staff are all wonderful! Everyone is so kind and friendly. I recently had trouble with my pharmacy failing to refill my prescription, and they went above and beyond to fix the pharmacy's mistake. Dr. P is always delightful to speak with, and she carefully listens to all my concerns with the greatest sensitivity. Houston Premier Dermatology is the best dermatology clinic in town."
- S.S. /
Google /
Apr 27, 2021
"I don't even know where to start, Dr P is a blessing, she's amazing. Her attitude is everything and she's gorgeous. I was so embarrassed of my condition, she made feel at ease and gave me some nice words of encouragement and reassured me that it will be fixed and I couldn't help than break down, because she was so real. I recommend her to everyone. Best dermatologist in Houston, periodt!!!!"
- M.B. /
Google /
Apr 22, 2021
"I have been coming to Dr. P for a year and she is excellent. The office staff are wonderful. I highly recommend her."
- A.D. /
Google /
Apr 21, 2021
"Dr. P is great at listening to the patients issues when it comes to the issues pertaining to the patients skin. Dr. P was great at giving me a few suggestions when it came to my skins personal needs. Nice office setup as well. Knowledgeable Doctor when it comes to hormonal & skincare needs. I'd definitely recommend her."
- U.G. /
Google /
Apr 20, 2021
"Dr. P is very knowledgeable. I like how she provides education on the diagnosis and also provides treatment options available for the condition. She comes off like a really good supportive friend. I initially felt uncomfortable about my skin concerns and she was able to assure me how normal of a thing which I am being treated for. I highly recommend her! My only regret is that I didn't see her sooner!"
- J.M. /
Google /
Apr 15, 2021
Previous
Next
Topical chemotherapy is a nonsurgical treatment that destroys precancerous and cancerous cells in the upper layers of your skin. For patients diagnosed with squamous cell carcinoma, basal cell carcinoma, or actinic keratosis, you may be a good candidate for topical chemotherapy. Topical chemotherapy has several advantages. With topical therapy and unlike surgery, patients won't have scars. It also limits the exposure of the treatment so patients won't experience as many adverse side effects as full-body chemo treatments. Topical chemotherapy isn't recommended if you have a more aggressive type of skin cancer or when cancer has spread deeper than the upper skin layers.
About Topical Chemotherapy
You will use your topical chemotherapy therapy on your own in the privacy of your home. The cream is usually applied once or twice a day for several weeks. You can expect the treated area to appear raw, and you may feel some discomfort as the medicine destroys cancerous and precancerous cells on the skin. You'll need to return occasionally to our office for follow-up appointments with Dr. Papasakelariou. She will assess your treatment, look for any signs of reactions or concerns, and modify your treatment as necessary. During these follow-up visits, Dr. Papasakelariou can estimate the remaining duration of your therapy.
Topical Chemotherapy Aftercare
You will have to make certain you're caring for your skin during and after your topical chemotherapy therapy. Some moisturizers, such as those made with petroleum jelly, can help calm your skin. Once your treatment is complete, Dr. Papasakelariou will offer suggestions on how to help your skin heal. During the recovery period, it may take up to two weeks for your skin to completely heal. After your treatment, we strongly recommend being vigilant about applying sun protection to prevent a recurrence of skin cancer.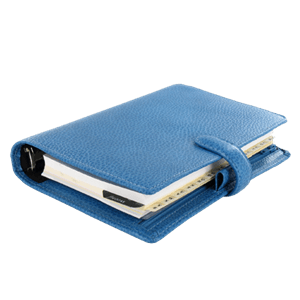 A New Way to Treat Cancer
If you're diagnosed with precancerous or cancerous cells in the upper layers of your skin, find out more about topical chemotherapy at Houston Premier Dermatology. Dermatologist Dr. Papasakelariou may be able to treat your skin with medicated cream that you'll use at home. Schedule a consultation with Dr. Papasakelariou at her office in Houston, TX to determine if topical chemotherapy is a good choice for you.
Related Procedures
Related Posts