What is Topical Chemotherapy?
When skin cancer is identified in the early stages, you'll typically have more treatment options, such as topical chemotherapy. Topical chemotherapy is only used for non-melanoma cancers in the top layers of the skin. If you have precancerous skin lesions (actinic keratosis), basal cell carcinoma (BCC), or squamous cell carcinoma (SCC), Dr. Papasakelariou may prescribe topical chemotherapy treatments. Topical chemotherapy is a cream that you can apply at home. To find out more about topical chemotherapy and other skin cancer treatments at Houston Premier Dermatology, contact our office in Houston, TX.
Reviews
"Dr. Papasakalariou is a wonderful doctor, bubbling over with personality and enthusiasm, as well as being a very fine skilled dermatologist. Her staff are also very warm, pleasant, and helpful. It is a joy to come to this practice. Mel Pichanick, MD"
- M.P. /
Google /
Dec 14, 2020
"⭐️⭐️⭐️⭐️⭐️ Dr. P has the magic touch! Not only is she incredible in her field of practice, but she is an advocate for a woman's natural beauty! She strongly encourages women to be confident in their skin and to make choices out of freedom not pressure. I am a 32 yr old woman and made the choice to get Dysport in order to get a softer look. The day of my appointment I advised her as to where my troubled areas were and she gave her professional advice on where to safely apply the Dysport. A WOW were the results I received! Thank you Dr. P for making my appointments and results a 5 ⭐️ WOW!"
- A.B. /
Google /
Dec 14, 2020
"I loved my experience with Dr. P! A month prior to my visit, I had gone to another dermatologist and the experience was a waste of time and money. I was only seen by the PA and never a doctor, and the office visit was a quick 5 minutes. When I found Dr. P, I was so impressed with her genuine demeanor and how long she stayed in the room listening to all of my concerns. I walked out feeling confident and pleased with the visit. I would highly recommend Dr. P to everyone."
- R.N. /
Google /
Nov 27, 2020
"Certainly easy to understand why this clinic has so many 5 star reviews. I called a couple weeks ago to make an appointment as a new patient for an annual skin cancer screening. It can sometimes be a bit dreadful calling doctors offices, but I was amazed with the patience of the receptionist as well as her willingness to answer my questions. Today I had my appointment, and it went every bit as great as my phone call to set it up. The Dr. was attentive, thorough, and gave me a lot of information and suggestions. She explained everything in a way which was easy to understand. I could not have been more impressed, and will certainly look forward to going back next year."
- D.W. /
Google /
Nov 19, 2020
"Knowledgeable, caring, and thorough. Beautiful facilities."
- P.E. /
Google /
Nov 12, 2020
Previous
Next
Topical chemotherapy is a nonsurgical treatment that destroys precancerous and cancerous cells in the upper layers of your skin. For patients diagnosed with squamous cell carcinoma, basal cell carcinoma, or actinic keratosis, you may be a good candidate for topical chemotherapy. Topical chemotherapy has several advantages. With topical therapy and unlike surgery, patients won't have scars. It also limits the exposure of the treatment so patients won't experience as many adverse side effects as full-body chemo treatments. Topical chemotherapy isn't recommended if you have a more aggressive type of skin cancer or when cancer has spread deeper than the upper skin layers.
About Topical Chemotherapy
You will use your topical chemotherapy therapy on your own in the privacy of your home. The cream is usually applied once or twice a day for several weeks. You can expect the treated area to appear raw, and you may feel some discomfort as the medicine destroys cancerous and precancerous cells on the skin. You'll need to return occasionally to our office for follow-up appointments with Dr. Papasakelariou. She will assess your treatment, look for any signs of reactions or concerns, and modify your treatment as necessary. During these follow-up visits, Dr. Papasakelariou can estimate the remaining duration of your therapy.
Topical Chemotherapy Aftercare
You will have to make certain you're caring for your skin during and after your topical chemotherapy therapy. Some moisturizers, such as those made with petroleum jelly, can help calm your skin. Once your treatment is complete, Dr. Papasakelariou will offer suggestions on how to help your skin heal. During the recovery period, it may take up to two weeks for your skin to completely heal. After your treatment, we strongly recommend being vigilant about applying sun protection to prevent a recurrence of skin cancer.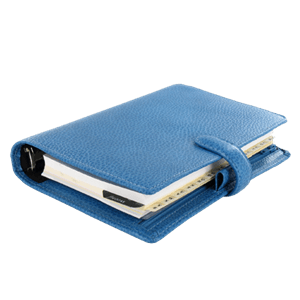 A New Way to Treat Cancer
If you're diagnosed with precancerous or cancerous cells in the upper layers of your skin, find out more about topical chemotherapy at Houston Premier Dermatology. Dermatologist Dr. Papasakelariou may be able to treat your skin with medicated cream that you'll use at home. Schedule a consultation with Dr. Papasakelariou at her office in Houston, TX to determine if topical chemotherapy is a good choice for you.
Related Procedures
Related Post