A cold sore is a blister on the lips near the mouth. The blisters appear swollen, inflamed, and red, and they may feel tender. Other names include fever blister, oral herpes, mouth herpes, or herpes simplex labialis. The lesions may appear on their own or in tiny groups, and when they split, a clear fluid leaks out and then the blister scabs over. Cold sores happen because of the herpes simplex virus, also called HSV, and may appear near the mouth and the genital region. In the United States, over 50% of individuals have oral herpes, usually because of herpes simplex virus type 1 (HSV-1). A closely related herpes simplex virus, HSV-2, causes most instances of genital herpes. But HSV-1 or HSV-2 can cause a cold sore in the mouth or genital region. Unfortunately, this problem is highly infectious and easily transmitted when someone touches the affected area. Dr. Catherine Papasakelariou diagnoses cold sores and treats them at her practice, Houston Premier Dermatology. She will treat the area and ensure they clear up fast and efficiently.
Reviews
"Dr. Papasakalariou is a wonderful doctor, bubbling over with personality and enthusiasm, as well as being a very fine skilled dermatologist. Her staff are also very warm, pleasant, and helpful. It is a joy to come to this practice. Mel Pichanick, MD"
- M.P. /
Google /
Dec 14, 2020
"⭐️⭐️⭐️⭐️⭐️ Dr. P has the magic touch! Not only is she incredible in her field of practice, but she is an advocate for a woman's natural beauty! She strongly encourages women to be confident in their skin and to make choices out of freedom not pressure. I am a 32 yr old woman and made the choice to get Dysport in order to get a softer look. The day of my appointment I advised her as to where my troubled areas were and she gave her professional advice on where to safely apply the Dysport. A WOW were the results I received! Thank you Dr. P for making my appointments and results a 5 ⭐️ WOW!"
- A.B. /
Google /
Dec 14, 2020
"I loved my experience with Dr. P! A month prior to my visit, I had gone to another dermatologist and the experience was a waste of time and money. I was only seen by the PA and never a doctor, and the office visit was a quick 5 minutes. When I found Dr. P, I was so impressed with her genuine demeanor and how long she stayed in the room listening to all of my concerns. I walked out feeling confident and pleased with the visit. I would highly recommend Dr. P to everyone."
- R.N. /
Google /
Nov 27, 2020
"Certainly easy to understand why this clinic has so many 5 star reviews. I called a couple weeks ago to make an appointment as a new patient for an annual skin cancer screening. It can sometimes be a bit dreadful calling doctors offices, but I was amazed with the patience of the receptionist as well as her willingness to answer my questions. Today I had my appointment, and it went every bit as great as my phone call to set it up. The Dr. was attentive, thorough, and gave me a lot of information and suggestions. She explained everything in a way which was easy to understand. I could not have been more impressed, and will certainly look forward to going back next year."
- D.W. /
Google /
Nov 19, 2020
"Knowledgeable, caring, and thorough. Beautiful facilities."
- P.E. /
Google /
Nov 12, 2020
Previous
Next
It's possible that some people who have the herpes virus might not ever get a cold sore. However, the virus that causes the cold sores is chronic and not curable so once you have the infected virus, it remains in your system for the remainder of your life. Some causes of cold sore outbreaks include:
Increased sun exposure
Decreased sleep
Shared lipsticks, straws, toothbrushes, razors, etc., and practicing poor hygiene
Those diagnosed with herpes should communicate to their partners that they have the virus so your partner can prepare. Kissing and saliva exchange is one of the most common ways to transmit the condition.
The typical symptom of a cold sore is a tingling, itching, or burning sensation before the appearance of the lesion. The classic sign of a cold sore is a collection of blisters on a foundation of reddish skin. Normally, the blisters appear around the sides of the lips and sometimes under the nose or on the cheeks. The blisters look like droplets of water filled with liquid and burst after a few days. After bursting, the blisters crust over, leaving a scab. Based on the severity of the outbreak, the blisters dry up quickly and leave a scab that lasts anywhere from a couple of days to a couple of weeks.
Typically within a few days, cold sores heal on their own. But if they appear obvious on the lip or near the mouth area, patients may feel embarrassed and also uncomfortable. Houston Premier Dermatology can help accelerate the healing process by offering ointments, antibiotics, and skin creams. Treatment by a professional can help expedite the recovery process, but often, it simply takes some time. Dr. Papasakelariou offers numerous over-the-counter ointments that effectively work. If you frequently suffer from cold sores, we'll discuss treatment options according to outbreak frequency and severity.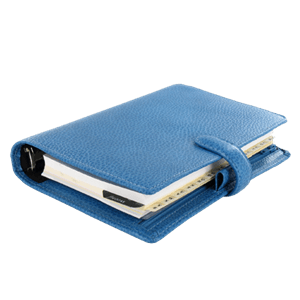 Dealing with a cold sore is not enjoyable. At Houston Premier Dermatology in Houston, TX, we understand you want it taken care of fast and effectively. We will work with you to diagnose the cause and then develop a treatment plan to help reduce future outbreaks. Call our office to find out more and set up your appointment with Dr. Papasakelariou.
Related Procedures