Melasma, also referred to as chloasma, happens when irregular patches of dark skin show up on the face or forearms. These tan or brown patches often occur evenly around the forehead, nose, cheeks, or upper lip. The symmetry of melasma sets it apart from other conditions that cause the darkening of the skin. Melasma is not an unusual condition and is found more frequently in women. Generally, melasma is caused by sun damage or by hormonal changes, such as with pregnancy and menopause. Individuals with darker skin types are more inclined to have melasma compared to those with lighter complexions. At Houston Premier Dermatology in Houston, TX, Dr. Catherine Papasakelariou regularly treats melasma and offers several treatments that can lessen the appearance of the condition.
Reviews
"Excellent care doesn't come close to doing justice to the experience I have every time I visit Houston Premier Dermatology. The staff are all wonderful! Everyone is so kind and friendly. I recently had trouble with my pharmacy failing to refill my prescription, and they went above and beyond to fix the pharmacy's mistake. Dr. P is always delightful to speak with, and she carefully listens to all my concerns with the greatest sensitivity. Houston Premier Dermatology is the best dermatology clinic in town."
- S.S. /
Google /
Apr 27, 2021
"I don't even know where to start, Dr P is a blessing, she's amazing. Her attitude is everything and she's gorgeous. I was so embarrassed of my condition, she made feel at ease and gave me some nice words of encouragement and reassured me that it will be fixed and I couldn't help than break down, because she was so real. I recommend her to everyone. Best dermatologist in Houston, periodt!!!!"
- M.B. /
Google /
Apr 22, 2021
"I have been coming to Dr. P for a year and she is excellent. The office staff are wonderful. I highly recommend her."
- A.D. /
Google /
Apr 21, 2021
"Dr. P is great at listening to the patients issues when it comes to the issues pertaining to the patients skin. Dr. P was great at giving me a few suggestions when it came to my skins personal needs. Nice office setup as well. Knowledgeable Doctor when it comes to hormonal & skincare needs. I'd definitely recommend her."
- U.G. /
Google /
Apr 20, 2021
"Dr. P is very knowledgeable. I like how she provides education on the diagnosis and also provides treatment options available for the condition. She comes off like a really good supportive friend. I initially felt uncomfortable about my skin concerns and she was able to assure me how normal of a thing which I am being treated for. I highly recommend her! My only regret is that I didn't see her sooner!"
- J.M. /
Google /
Apr 15, 2021
Previous
Next
The specific source of melasma remains unknown. Experts feel that the dark patches in melasma may happen because of various factors, such as hormone fluctuations, family history, race, anti-seizure medication, or medications that cause photosensitivity. However, excess sunlight exposure is regarded as the leading cause of melasma, particularly in people with a hereditary predisposition to this condition. Studies have shown that people typically develop melasma in the summer months when the sun is most intense. In winter months, the hyperpigmentation is less visible or milder.
Melasma is recognized by discoloration or hyperpigmentation mostly on the face. Most often, it happens to women who are 25 – 50 years of age and can happen to all skin types. Because of hormones during pregnancy, some women may experience melasma-related discoloration, which is called "pregnancy mask." Generally, it appears in certain areas of the face, including:
Centrofacial (center of the face) – hyperpigmentation around the upper lip, nose, chin, forehead, and cheeks
Malar – (cheekbones) melasma patterns amid the top of the cheekbone
Mandibular – (jawbone) hyperpigmentation parallel with the jaw
When it comes to treating melasma, we have several options. First, we might recommend different topical creams, gels, or lotions that encourage skin lightening. Second, we offer dermatology treatments, such as chemical peels and microneedling. Another alternative could include intense pulsed light therapy or IPL. Unlike lasers that have intense, focused light, IPL utilizes broadband light. The broadband light allows for shorter recovery time. When implementing good sun protection and maintenance, your results generally last longer.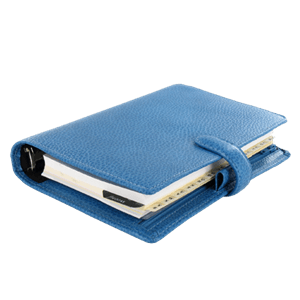 Get a Professional Diagnosis
If you suffer from melasma and you want to stop concealing it, or if you spend extra money on over-the-counter treatments that don't seem to work, we encourage you to schedule a consultation at Houston Premier Dermatology in Houston, TX. Melasma needs a specialized diagnosis to ensure we prescribe the best treatment for your skin. If the incorrect remedy is applied, the skin may become darker. Dr. Papasakelariou can correctly diagnose and address melasma to help you feel more confident.
Related Procedures