Rosacea is a skin condition that causes the skin to look inflamed and red. Usually, rosacea appears on the cheeks and nose. Often, rosacea is mistaken for other skin ailments but is usually treatable and manageable if diagnosed properly. At Houston Premier Dermatology in Houston, TX, Dr. Catherine Papasakelariou utilizes many advanced technologies, including laser treatment, to lighten skin and decrease the symptoms of this chronic skin disorder. Rosacea can happen to almost anyone but is most prevalent among middle-aged to elderly women with fair skin. Rosacea is a chronic skin condition with no true cure, but it is manageable. When left untreated, it may worsen over the years, causing symptoms to return and flare up for longer periods. Dr. Papasakelariou will evaluate your skin for rosacea and create a custom treatment plan to help reduce your symptoms.
Reviews
"Dr. Papasakalariou is a wonderful doctor, bubbling over with personality and enthusiasm, as well as being a very fine skilled dermatologist. Her staff are also very warm, pleasant, and helpful. It is a joy to come to this practice. Mel Pichanick, MD"
- M.P. /
Google /
Dec 14, 2020
"⭐️⭐️⭐️⭐️⭐️ Dr. P has the magic touch! Not only is she incredible in her field of practice, but she is an advocate for a woman's natural beauty! She strongly encourages women to be confident in their skin and to make choices out of freedom not pressure. I am a 32 yr old woman and made the choice to get Dysport in order to get a softer look. The day of my appointment I advised her as to where my troubled areas were and she gave her professional advice on where to safely apply the Dysport. A WOW were the results I received! Thank you Dr. P for making my appointments and results a 5 ⭐️ WOW!"
- A.B. /
Google /
Dec 14, 2020
"I loved my experience with Dr. P! A month prior to my visit, I had gone to another dermatologist and the experience was a waste of time and money. I was only seen by the PA and never a doctor, and the office visit was a quick 5 minutes. When I found Dr. P, I was so impressed with her genuine demeanor and how long she stayed in the room listening to all of my concerns. I walked out feeling confident and pleased with the visit. I would highly recommend Dr. P to everyone."
- R.N. /
Google /
Nov 27, 2020
"Certainly easy to understand why this clinic has so many 5 star reviews. I called a couple weeks ago to make an appointment as a new patient for an annual skin cancer screening. It can sometimes be a bit dreadful calling doctors offices, but I was amazed with the patience of the receptionist as well as her willingness to answer my questions. Today I had my appointment, and it went every bit as great as my phone call to set it up. The Dr. was attentive, thorough, and gave me a lot of information and suggestions. She explained everything in a way which was easy to understand. I could not have been more impressed, and will certainly look forward to going back next year."
- D.W. /
Google /
Nov 19, 2020
"Knowledgeable, caring, and thorough. Beautiful facilities."
- P.E. /
Google /
Nov 12, 2020
Previous
Next
Though the specific cause of the condition is unknown, Dr. Papasakelariou feels that the condition is brought on by a combination of hereditary and environmental aspects. People of Scandinavian or Celtic ancestry tend to have a higher incidence of rosacea. Patients usually have other relatives who suffer from severe acne or rosacea. Individuals who have bad acne may have a greater chance of developing rosacea. Specialists believe that an overactive immune system may cause rosacea, especially when your immune system overreacts to a certain bacterium or even a mite. These theories, however, are not fully validated.
A significant number of factors can aggravate rosacea because they raise the blood flow to the top of the skin. These may include alcohol, spicy foods, hot beverages, sun, extreme temperatures, hot baths or showers, stress, embarrassment or anger, strenuous exercise, and certain drugs.
Symptoms of rosacea can range from moderate to severe. One of the main symptoms of rosacea is facial redness. In most patients, the central part of the face is noticeably red. The blood vessels of the cheeks and nose may swell and look visible. Other signs include red and swollen bumps on the face that appear similar to acne. At times, the bumps may be pus-filled. The skin may also feel tender and hot to the touch. Around half of rosacea sufferers have eye problems, such as eye irritation, dryness, and reddened or swollen eyelids. In rare circumstances, a patient's nose might appear swollen because the condition can cause the skin around your nose to thicken, which leads to a bulbous appearance.
Even though there's no cure for rosacea, patients have several treatment options to select from, including antibiotics that help with inflammation. You can use the medicine in a pill form or as a cream, gel, or lotion. In the short-term, patients tend to have more success with pills, but they can cause more side effects. If the antibiotics do not work, acne drugs, such as isotretinoin, have improved patients' skin. For more severe cases, a patient might need surgery for symptoms that become permanent, like enlarged blood vessels or redness that won't respond to any other treatments. Also, Dr. Papasakelariou might suggest laser surgery or electrosurgery to reduce the appearance of blood vessels and to eliminate excessive tissue buildup around the nose.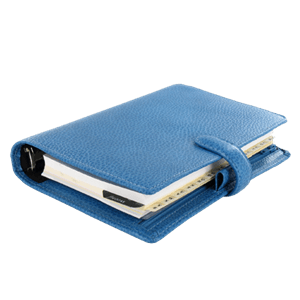 Rosacea not only creates physical symptoms but also emotional ones because patients often feel self-conscious in public and fear social situations because of the redness. If you believe you may have rosacea, please call Houston Premier Dermatology in Houston, TX to schedule an appointment so you no longer have to worry about the embarrassment. Our exceptional team is knowledgeable about innovative remedies and can offer hope and help.
Related Procedures
Related Post