About Basal Cell Carcinoma
Houston Premier Dermatology in Houston, TX, founded by board-certified dermatologist Dr. Catherine Papasakelariou, performs advanced procedures for different types of skin cancer. Dr. Papasakelariou utilizes state-of-the-art diagnostic tools to test for skin cancers, and when detected early enough, she can help treat and cure various types of skin cancers. Unfortunately, each year, basal cell carcinoma (or BCC) affects millions of men and women and is a very common type of skin cancer. It happens after repeated exposure to intense UV light from sunlight or tanning beds, and it causes the basal cells in the skin to mutate.
Initially, BCC starts as a growth that won't go away or heal. It tends to grow slowly, but if not treated, it can become destructive and grow long and deep into the skin. Consequently, it's essential to catch skin cancer early to treat it properly. At Houston Premier Dermatology, Dr. Papasakelariou performs a thorough exam to ensure your skin is and remains healthy. If you notice any suspicious-looking growths or lesions, please call our office as soon as possible.
Basal Cell Carcinoma Reviews
"Certainly easy to understand why this clinic has so many 5 star reviews. I called a couple weeks ago to make an appointment as a new patient for an annual skin cancer screening. It can sometimes be a bit dreadful calling doctors offices, but I was amazed with the patience of the receptionist as well as her willingness to answer my questions. Today I had my appointment, and it went every bit as great as my phone call to set it up. The Dr. was attentive, thorough, and gave me a lot of information and suggestions. She explained everything in a way which was easy to understand. I could not have been more impressed, and will certainly look forward to going back next year."
- D.W. /
Google /
Nov 19, 2020
"Dr. P is great at what she does, and is very personable. We have had several visits for both cosmetic and skin cancer spots. Would highly recommend!"
- H.G. /
Google /
May 24, 2022
"Love Dr. P and her staff, everyone is friendly, professional & kind! A change of pace going to a doctor's office to find everyone happy & smiling. She even took more than my allotted time to give me a once over skin cancer screening. Glad she didn't ask me to come back another day because she found a spot of concern! Will recommend Dr. P to my family & friends!"
- S.S. /
Google /
Mar 27, 2023
Previous
Next
Those at risk for skin cancer
Skin cancer may happen to any skin type, particularly in individuals who have experienced severe sunburns from sunlight or participated in repeat tanning sessions. Skin cancer can affect any part of the skin or anybody, but women and men with lighter complexions, red or blonde hair, and blue or green eyes have a greater risk because of the increased possibility for sunburns. Additionally, other factors can make you more vulnerable to basal cell carcinoma. These include:
A lesion or open wound that has trouble healing
A hereditary condition that facilitates skin cancer growth
An immune system issue
The skin on your shoulders or back, your head, the skin on your face, the tops of your ears, and back of your neck are all at risk because of regular exposure to the sun and the potential for severe sunburns
A recent skin issue caused by trauma to the skin, cancer radiation, and more
Basal cell carcinomas Symptoms
Basal cell carcinomas tend to have some distinct characteristics. The growth may include sore, crusty, and bleeding plaques or bumps and may appear pinkish, reddish, flesh-colored, brownish, or white. Additionally, they often look glossy. BCC is usually located on areas that receive the most sun exposure, including on your head, your nose, cheek, or forehead, the back of your neck, and the top part of your hands, but it can appear anywhere on your skin. Dr. Papasakelariou strongly recommends being vigilant about checking your skin for growths that won't heal or start to grow larger. Basal cell carcinomas are normally curable because they grow slowly; however, you still want to catch and remove cancer in the earliest stages possible. This will prevent it from spreading and causing disfigurement. If not treated in time, BCCs can grow deep and may cause issues with nerve and muscle damage.
If Dr. Papasakelariou diagnosis BCC after a skin biopsy, she can discuss the best procedure options for your health. When developing your treatment plan, Dr. Papasakelariou will assess many factors, such as the location of your cancer, the size of your cancer, and any microscopic characteristics. Depending on your need, Dr. Papasakelariou can perform an in-office electrodesiccation and curettage, cryotherapy, or prescribe topical chemotherapy. In some cases, she may have to perform a special type of procedure called Mohs surgery.
At Houston Premier Dermatology, your health is very important to Dr. Papasakelariou. During your consultation and procedure, Dr. Papasakelariou will take the time to thoroughly discuss treatment options and be with you at every step.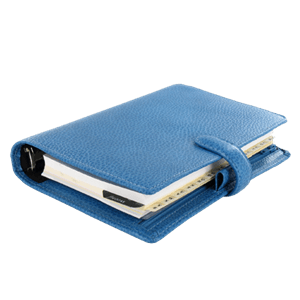 Set Up Your Skin Cancer Test
At Houston Premier Dermatology in Houston, TX, Dr. Papasakelariou wants to help you feel knowledgeable and offer the best treatment options for your condition. Dr. Papasakelariou has extensive experience when helping treat patients' cancer for long-term health. Dr. Papasakelariou is compassionate and qualified to diagnose and treat skin cancers. For patients concerned about suspicious-looking growths, please call our Houston, TX office and schedule an appointment.
Related Procedures
Related Posts