To age gracefully and to prevent lines and wrinkles from forming on the upper section of the face, Houston Premier Dermatology in Houston, TX is proud to offer BOTOX to local individuals. This facial rejuvenation treatment provides amazing results and is very common among both women and men. This injectable can make a big enhancement to lines and wrinkles, which happen from making expressions with the contracting muscles on the upper face. The lines may or may not disappear as the face relaxes. The BOTOX we use is a clean and purified strain of botulinum toxin (type A) that temporarily freezes the movements of the muscle. To ease the appearance of these lines, BOTOX is injected to relax and soften the skin. BOTOX is most commonly placed by dermatologist Dr. Catherine Papasakelariou between the brows where the number "11" appears, around the eyes (Crow's feet), and throughout the forehead.
BOTOX® Reviews
"Dr. P is great. There was no product or services sales push. She listened to my concerns. I never felt rushed or like she was itching to move to the next patient. I received Botox for the first time and it was painless. The results 3 weeks later are amazing. Natural but less wrinkles. You would never know I had anything done and that's exactly what I wanted. I can't recommend her enough. Staff is great as well."
- T.K. /
Google /
Jan 18, 2021
Previous
Next
BOTOX is great for patients who hope to soften the appearance of lines and wrinkles on their face without surgery. Even if you do not show signs of aging, patients may also use BOTOX as a preventive treatment. Keep in mind how often you find yourself making facial expressions. BOTOX is a great nonsurgical treatment if you have forehead lines, frown lines between the brows, or lines around the eyes. If you experience more severe and deeper lines, an injectable filler is generally more suitable.
BOTOX injections are available as an outpatient procedure at Houston Premier Dermatology. At your first consultation, Dr. Papasakelariou commonly performs the treatment during the same appointment. Before administering the injections, she will ask you to make several facial expressions using your upper face, like squinting and frowning. This will allow Dr. Papasakelariou to determine where to place your injections. Your skin is then cleansed and prepared for BOTOX. Next, Dr. Papasakelariou administers the BOTOX through a fine needle, followed by a cold compress to help decrease any swelling, bruising, and discomfort. If needed, you can ask for a numbing cream to help make the procedure more comfortable. However, most patients find it manageable. Typically, BOTOX treatments take around 10 – 15 minutes. After the treatment, you can return to your daily routine with no required recovery period.
Following the BOTOX injection, patients can return to their daily activities. Although, you should avoid strenuous activity for at least a day. After your appointment, we recommend sleeping with your head elevated for one night. Also, try to avoid touching your face because this may accidentally spread the BOTOX to other areas. The treated areas of your face may feel and look slightly bruised, swollen, or red for 2 – 3 days, but you should not develop any lasting or serious side effects. In most cases, it usually takes around 5 – 7 days before seeing the full results of BOTOX. Typically, the results last 3 – 4 months. To maintain your results, you should talk to Dr. Papasakelariou about when to schedule your next appointment at Houston Premier Dermatology.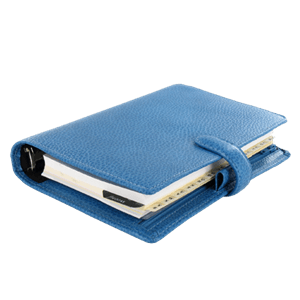 With BOTOX wrinkle relaxer treatments, you can frown, laugh, smile, and make any other expression you want without creating lines and wrinkles. To smooth lines across the face, we invite you to schedule an appointment with Dr. Papasakelariou in Houston, TX at Houston Premier Dermatology to discover more about this amazing nonsurgical injectable.
Related Procedures
Related Posts