About Seborrheic Keratoses
Seborrheic keratoses are common, noncancerous skin growths. Although it has an unbecoming look, seborrheic keratoses are not dangerous. These skin growths differ in color, appear oblong-shaped, and raised so they tend to mimic the scaly appearance of a wart or mole. They may appear anywhere on your body but typically appear on the back, shoulders, or chest. Seborrheic keratoses are not contagious and are common in middle-aged adults. Commonly, patients have numerous skin growths. The sizes of the seborrheic keratoses vary from tiny to moderate. It's possible to get basal cell carcinoma and seborrheic keratoses in the same location on your body. Because of this, we strongly recommend scheduling a professional skin care evaluation. Dr. Catherine Papasakelariou at Houston Premier Dermatology in Houston, TX will provide a thorough skin exam and treatment options to reduce or remove the growths.
Reviews
"Dr. Papasakalariou is a wonderful doctor, bubbling over with personality and enthusiasm, as well as being a very fine skilled dermatologist. Her staff are also very warm, pleasant, and helpful. It is a joy to come to this practice. Mel Pichanick, MD"
- M.P. /
Google /
Dec 14, 2020
"⭐️⭐️⭐️⭐️⭐️ Dr. P has the magic touch! Not only is she incredible in her field of practice, but she is an advocate for a woman's natural beauty! She strongly encourages women to be confident in their skin and to make choices out of freedom not pressure. I am a 32 yr old woman and made the choice to get Dysport in order to get a softer look. The day of my appointment I advised her as to where my troubled areas were and she gave her professional advice on where to safely apply the Dysport. A WOW were the results I received! Thank you Dr. P for making my appointments and results a 5 ⭐️ WOW!"
- A.B. /
Google /
Dec 14, 2020
"I loved my experience with Dr. P! A month prior to my visit, I had gone to another dermatologist and the experience was a waste of time and money. I was only seen by the PA and never a doctor, and the office visit was a quick 5 minutes. When I found Dr. P, I was so impressed with her genuine demeanor and how long she stayed in the room listening to all of my concerns. I walked out feeling confident and pleased with the visit. I would highly recommend Dr. P to everyone."
- R.N. /
Google /
Nov 27, 2020
"Certainly easy to understand why this clinic has so many 5 star reviews. I called a couple weeks ago to make an appointment as a new patient for an annual skin cancer screening. It can sometimes be a bit dreadful calling doctors offices, but I was amazed with the patience of the receptionist as well as her willingness to answer my questions. Today I had my appointment, and it went every bit as great as my phone call to set it up. The Dr. was attentive, thorough, and gave me a lot of information and suggestions. She explained everything in a way which was easy to understand. I could not have been more impressed, and will certainly look forward to going back next year."
- D.W. /
Google /
Nov 19, 2020
"Knowledgeable, caring, and thorough. Beautiful facilities."
- P.E. /
Google /
Nov 12, 2020
Previous
Next
seborrheic keratoses Causes
The primary cause of seborrheic keratoses is unknown. In most patients, irritation may occur due to its elevated nature, but generally, it doesn't itch or cause discomfort. When wearing tight clothes, this may worsen the condition so try to avoid clothes that rub against the raised skin lesions. Accidently scratching, scraping, or puncturing seborrheic keratoses can feel uncomfortable and may cause it to bleed. In most cases, the seborrheic keratoses appear somewhat elevated, but they can also look and feel flat. The pigment of seborrheic keratoses varies from black, brown, tan, yellow, or white. The texture of these skin lesions also vary from rough to scab-like or may have a scaly texture.
seborrheic keratoses Symptoms
A seborrheic keratosis usually looks like a wart-like lesion. Seborrheic keratosis most commonly grows on the face, chest, shoulders, or the back of your body. You may develop just one lesion or a cluster. A seborrheic keratosis can:
vary in color, from light tan to brown or black, and vary in size, from quite small to greater than one inch (2.5 centimeters) across
look round or oval
feature a characteristic "pasted on" look
appear flush with the skin or slightly elevated with a scaly surface
feel itchy
Seborrheic keratoses aren't typically very painful, but they might become a nuisance, depending on their location and size. Take care to not scratch, pick at, or rub them. This can result in swelling, bleeding, and in some cases, an infection.
Based on the extent of your skin condition, we can remove seborrheic keratoses with laser therapy, freezing, electric therapy, or scraping. Cryosurgery is used to freeze lesions with liquid nitrogen and is usually quite powerful. Electric therapy (or electrocautery) attacks the lesions through electrical currents. Women and men with lighter or flat growths are advised to have the lesions removed through curettage or scraping. After removing the seborrheic keratoses, your skin might look a little discolored, but this generally dissipates over time, especially with proper wound care. Even after the removal of the original growths, the reoccurrence of seborrheic keratoses is still possible.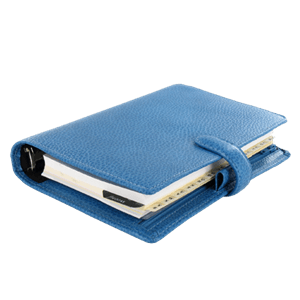 Receive a Detailed Diagnosis
Visiting Dr. Papasakelariou to identify seborrheic keratoses is highly recommended as it mimics melanoma in appearance. Our dedicated medical staff strives to offer the utmost professional experience. We encourage you to stop for a skin evaluation and diagnostic testing. A very simple screening can alleviate your worry and set you on the right path toward clearer skin.
Related Procedures