Houston, TX dermatologist Dr. Catherine Papasakelariou provides a wide range of dermal filler injectables to help correct signs of facial aging, addressing lines, wrinkles, and lost volume. Restylane is one of the most popular brands of dermal filler injections because it treats many issues with different formulas for results that last long. Restylane is made with a synthetic version of the body's natural hyaluronic acid (HA), providing the skin a natural, softer appearance that is more supple and full. It fills in facial wrinkles and folds. Dr. Papasakelariou will create a custom treatment plan that can treat mild to severe facial wrinkles and lines, as well as add volume to the lips and cheeks. At Houston Premier Dermatology, we use many Restylane products, including:
Restylane: fills in facial wrinkles and folds
Restylane Defyne: treats moderate to deep smile and laugh lines
Restylane Lyft: creates lift and volume in the cheeks
Restylane Refyne: treats light to moderate smile and laugh lines
Restylane Volyme: contours the jaw, chin, and cheeks
Restylane injectable treatments are suitable for any woman or man over the age of 21 who wants to refresh their appearance. Since it has different formulas, your treatment plan is individualized to suit your needs. Restylane may help you prevent early signs of aging, including filling in the fine lines on your face or improving the fullness in your lips and cheeks. It may also treat severe wrinkles, like laugh lines, frown lines, Crow's feet, marionette lines, nasolabial folds, and more. Certain treatments are mixed with lidocaine, a local anesthetic, so please share any allergies during your pre-treatment consultation with Dr. Papasakelariou to avoid a reaction.
Restylane® Reviews
"Amazing experience & Natural Look I wanted - Dr. P is by far the best dermatologist I've ever had. She's professional and personable, and so is her staff. Dr. P gave me the perfectly natural look I wanted. Voluma to add volume to my cheeks, reduce "comma lines" and minimize baggage under my eyes. She used Restylane Silk to enhance my lips. It's a subtle change, but makes me feel like a different person when I look in the mirror. Also,..."
- M. /
RealSelf /
Feb 21, 2017
Previous
Next
Generally, we can perform the Restylane injections the same day as your consultation. After the consultation, someone from Dr. Papasakelariou's team will take you to the minor procedures room. If requested and needed, she can apply a numbing cream on the treatment areas for increased comfort. The filler is injected into your skin with a fine needle and massaged so it reaches the selected areas. After multiple injections, Dr. Papasakelariou will place a cold compress to reduce inflammation. Every Restylane filler is administered the same way but on different areas of the face. This allows Dr. Papasakelariou to tailor the treatment and select the best formula for your cosmetic needs.
Your Restylane Treatments
Once your Restylane treatment is finished, you may resume your normal activities. Your recovery period will depend on your treatment area so ask Dr. Papasakelariou about what to expect. After the procedure, the treated areas may look slightly red and swollen, but this usually goes away in a few hours. Bruising can occur, but you typically can camouflage it with makeup. We recommend avoiding exercise for a day, and you should sleep with the head propped up during the first night. Most patients will experience some changes right after the injections, but it usually takes 1 – 2 weeks until you can see the final results. Depending on the exact product used, Restylane injections usually last for a year.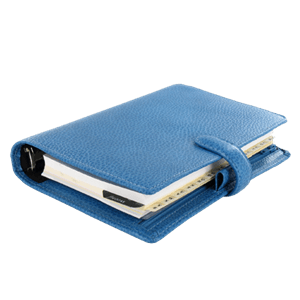 Soften Lines and Wrinkles
Revive your face with a fast and effective cosmetic procedure. Restylane is a popular brand of injectable treatments at Houston Premier Dermatology, filling in lines and wrinkles or boosting volume to give you a smoother, radiant complexion. Call our Houston, TX office to schedule a consultation with dermatologist Dr. Catherine Papasakelariou to learn more information on the benefits of Restylane and other injectable procedures.
Related Procedures