Eliminate the visible signs of aging with the Juvéderm family of injectable dermal fillers. From treating lines and wrinkles to giving you full and plump lips, Juvéderm injectable treatments at Houston Premier Dermatology in Houston, TX provide beautiful results that look natural. Dr. Catherine Papasakelariou can use a combination of Juvéderm fillers to achieve your cosmetic needs and goals. Juvéderm injectables include synthetic hyaluronic acid (HA) that is meant to boost the body's natural supply of collagen and HA for supple, healthy skin. Talk to dermatologist Dr. Papasakelariou about rejuvenating your complexion without the recovery time and expense of cosmetic surgery, and instead, use the Juvéderm family of injectable wrinkle fillers.
Juvéderm Vollure and XC: help smooth medium or deep lines on the face, including nasolabial folds and other lines around the nose and mouth. The results, on average, last for around a year.
Juvéderm Ultra XC and Volbella: add lift to the lower lip, upper lip, or both while improving the appearance of fine lines on the lips. The results generally last up to a year.
Juvéderm Voluma: change the dimension of the cheeks to correct age-related volume loss in the mid-face.
The best candidates for Juvéderm injectable wrinkle treatments are women and men who have facial lines and wrinkles they would like to fix. It may also help if you have age-related volume loss or naturally thin cheeks or lips. If you want to improve your appearance but avoid plastic surgery, Juvéderm dermal filler injections at Houston Premier Dermatology could help you attain your aesthetic goals. During a consultation, Dr. Papasakelariou will discuss which Juvéderm formula is best for your goals.
Reviews
"Excellent care doesn't come close to doing justice to the experience I have every time I visit Houston Premier Dermatology. The staff are all wonderful! Everyone is so kind and friendly. I recently had trouble with my pharmacy failing to refill my prescription, and they went above and beyond to fix the pharmacy's mistake. Dr. P is always delightful to speak with, and she carefully listens to all my concerns with the greatest sensitivity. Houston Premier Dermatology is the best dermatology clinic in town."
- S.S. /
Google /
Apr 27, 2021
"I don't even know where to start, Dr P is a blessing, she's amazing. Her attitude is everything and she's gorgeous. I was so embarrassed of my condition, she made feel at ease and gave me some nice words of encouragement and reassured me that it will be fixed and I couldn't help than break down, because she was so real. I recommend her to everyone. Best dermatologist in Houston, periodt!!!!"
- M.B. /
Google /
Apr 22, 2021
"I have been coming to Dr. P for a year and she is excellent. The office staff are wonderful. I highly recommend her."
- A.D. /
Google /
Apr 21, 2021
"Dr. P is great at listening to the patients issues when it comes to the issues pertaining to the patients skin. Dr. P was great at giving me a few suggestions when it came to my skins personal needs. Nice office setup as well. Knowledgeable Doctor when it comes to hormonal & skincare needs. I'd definitely recommend her."
- U.G. /
Google /
Apr 20, 2021
"Dr. P is very knowledgeable. I like how she provides education on the diagnosis and also provides treatment options available for the condition. She comes off like a really good supportive friend. I initially felt uncomfortable about my skin concerns and she was able to assure me how normal of a thing which I am being treated for. I highly recommend her! My only regret is that I didn't see her sooner!"
- J.M. /
Google /
Apr 15, 2021
Previous
Next
Juvéderm procedures commonly take around 15 – 30 minutes, depending on which areas Dr. Papasakelariou is treating. First, Dr. Papasakelariou will clean your skin and mark the injection spots. To decrease discomfort throughout the procedure, Juvéderm fillers contain lidocaine (a local anesthetic). After your treatment, you can continue with your normal routine, but you should avoid strenuous activity, like exercise, for at least a day. Also, we recommend not touching your face because you could move the gel to other areas.
Following your Juvéderm procedure, patients typically see a drastic improvement. Patients tend to have slight bruising or swelling near the injected areas for around 7 – 10 days. Generally, the results of Juvéderm dermal fillers typically last for a year; however, some patients find that their improvements last over a year after 2 – 3 years of injections. Talk to Dr. Papasakelariou about when to schedule a touch-up or full treatment at Houston Premier Dermatology to maintain your results.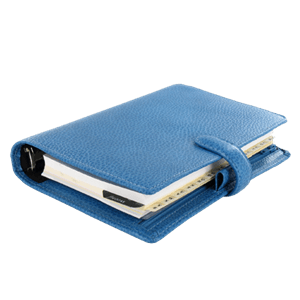 Youthfully Smooth and Full
To restore the youthful appearance of your face, schedule an appointment for Juvéderm injectable dermal filler treatments at Houston Premier Dermatology in Houston, TX. Each of the Juvéderm formulas is made to correct the most common signs of aging so Dr. Papasakelariou can create a treatment plan for your needs and goals.
Related Procedures
Related Posts