Clean skin will always have a small amount of yeast on it. However, an overgrowth of yeast may lead to a fungal infection known as tinea versicolor. Also called pityriasis versicolor, this skin infection causes discoloration as darker and/or lighter areas of pigment develop. Occasionally misdiagnosed as vitiligo or a rash, dermatologist Dr. Catherine Papasakelariou carefully examines and then treats tinea versicolor in her Houston, TX patients. For patients worried about having tinea versicolor or another skin disease, schedule an appointment at Houston Premier Dermatology. Dr. Papasakelariou strives to provide the best care to her patients and wants to help prevent future outbreaks.
Reviews
"Excellent care doesn't come close to doing justice to the experience I have every time I visit Houston Premier Dermatology. The staff are all wonderful! Everyone is so kind and friendly. I recently had trouble with my pharmacy failing to refill my prescription, and they went above and beyond to fix the pharmacy's mistake. Dr. P is always delightful to speak with, and she carefully listens to all my concerns with the greatest sensitivity. Houston Premier Dermatology is the best dermatology clinic in town."
- S.S. /
Google /
Apr 27, 2021
"I don't even know where to start, Dr P is a blessing, she's amazing. Her attitude is everything and she's gorgeous. I was so embarrassed of my condition, she made feel at ease and gave me some nice words of encouragement and reassured me that it will be fixed and I couldn't help than break down, because she was so real. I recommend her to everyone. Best dermatologist in Houston, periodt!!!!"
- M.B. /
Google /
Apr 22, 2021
"I have been coming to Dr. P for a year and she is excellent. The office staff are wonderful. I highly recommend her."
- A.D. /
Google /
Apr 21, 2021
"Dr. P is great at listening to the patients issues when it comes to the issues pertaining to the patients skin. Dr. P was great at giving me a few suggestions when it came to my skins personal needs. Nice office setup as well. Knowledgeable Doctor when it comes to hormonal & skincare needs. I'd definitely recommend her."
- U.G. /
Google /
Apr 20, 2021
"Dr. P is very knowledgeable. I like how she provides education on the diagnosis and also provides treatment options available for the condition. She comes off like a really good supportive friend. I initially felt uncomfortable about my skin concerns and she was able to assure me how normal of a thing which I am being treated for. I highly recommend her! My only regret is that I didn't see her sooner!"
- J.M. /
Google /
Apr 15, 2021
Previous
Next
An overgrowth of the natural yeast on the skin is what causes tinea versicolor. A few things that commonly trigger overgrowth are oily skin, frequent perspiration, and a weak immune system. Tinea versicolor is more likely to occur in people who live in a hot or humid climate. Teens and young adults are more likely to be affected, as well as athletes and anyone active.
Tinea versicolor can happen anywhere on the skin, but it is most common on the arms, chest, back, and throat. The infection typically looks like a rash when patches or spots of skin become darker or lighter. The patches may look pink, white, reddish, or brown and become more visible if you have a tan. The infected skin may feel dry or scaly, but generally, you shouldn't experience pain or itchiness.
Dr. Papasakelariou can quickly diagnose tinea versicolor during a physical exam, possibly using an ultraviolet light. If there's any doubt, she may gently scrape the skin and examine the skin cells under a microscope. Once Dr. Papasakelariou has made a diagnosis, she will discuss the treatment plan with you.
Tinea versicolor treatment
Based on the severity of your outbreak, tinea versicolor treatments may vary from topical creams to oral drugs. Washing your skin completely with a gentle cleanser and keeping the skin dry is the first step for recovery. Dr. Papasakelariou may prescribe a topical medicine (cream, gel, or shampoo), depending on the location of the infection. Many of our patients also have success with oral medications. If the outbreak is advanced, she may recommend both topical and oral medication.
It is important to understand that while the yeast overgrowth is treated and eliminated, it might take weeks or even longer for the skin to appear normal. The scaling and discoloration will eventually fade. After treating the condition, Dr. Papasakelariou can offer recommendations to avoid reoccurrence. Some tips include using oil-free skin products, reducing sun exposure, and wearing loose-fitting clothes in breathable fabrics. If you reside in a humid environment or you perspire a lot, showering and staying dry is helpful to keep the yeast from overgrowing. Also, she may prescribe a medicated cleanser for you to apply 1 – 2 times a month.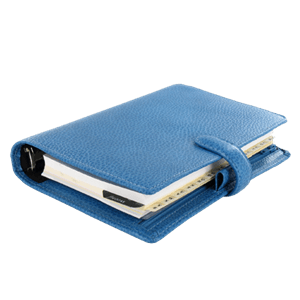 Stop Spotty Skin Infections
If you see discolored patches or spots on your skin, Dr. Papasakelariou recommends having it checked out. Generally, tinea versicolor doesn't clear up without treatment, but she may treat the affected areas with medicine and topical creams. For infections, such as tinea versicolor, and any other skin issues you may have, schedule a consultation at Houston Premier Dermatology in Houston, TX.
Related Procedures
Related Post