Clean skin will always have a small amount of yeast on it. However, an overgrowth of yeast may lead to a fungal infection known as tinea versicolor. Also called pityriasis versicolor, this skin infection causes discoloration as darker and/or lighter areas of pigment develop. Occasionally misdiagnosed as vitiligo or a rash, dermatologist Dr. Catherine Papasakelariou carefully examines and then treats tinea versicolor in her Houston, TX patients. For patients worried about having tinea versicolor or another skin disease, schedule an appointment at Houston Premier Dermatology. Dr. Papasakelariou strives to provide the best care to her patients and wants to help prevent future outbreaks.
Reviews
"Dr. Papasakalariou is a wonderful doctor, bubbling over with personality and enthusiasm, as well as being a very fine skilled dermatologist. Her staff are also very warm, pleasant, and helpful. It is a joy to come to this practice. Mel Pichanick, MD"
- M.P. /
Google /
Dec 14, 2020
"⭐️⭐️⭐️⭐️⭐️ Dr. P has the magic touch! Not only is she incredible in her field of practice, but she is an advocate for a woman's natural beauty! She strongly encourages women to be confident in their skin and to make choices out of freedom not pressure. I am a 32 yr old woman and made the choice to get Dysport in order to get a softer look. The day of my appointment I advised her as to where my troubled areas were and she gave her professional advice on where to safely apply the Dysport. A WOW were the results I received! Thank you Dr. P for making my appointments and results a 5 ⭐️ WOW!"
- A.B. /
Google /
Dec 14, 2020
"I loved my experience with Dr. P! A month prior to my visit, I had gone to another dermatologist and the experience was a waste of time and money. I was only seen by the PA and never a doctor, and the office visit was a quick 5 minutes. When I found Dr. P, I was so impressed with her genuine demeanor and how long she stayed in the room listening to all of my concerns. I walked out feeling confident and pleased with the visit. I would highly recommend Dr. P to everyone."
- R.N. /
Google /
Nov 27, 2020
"Certainly easy to understand why this clinic has so many 5 star reviews. I called a couple weeks ago to make an appointment as a new patient for an annual skin cancer screening. It can sometimes be a bit dreadful calling doctors offices, but I was amazed with the patience of the receptionist as well as her willingness to answer my questions. Today I had my appointment, and it went every bit as great as my phone call to set it up. The Dr. was attentive, thorough, and gave me a lot of information and suggestions. She explained everything in a way which was easy to understand. I could not have been more impressed, and will certainly look forward to going back next year."
- D.W. /
Google /
Nov 19, 2020
"Knowledgeable, caring, and thorough. Beautiful facilities."
- P.E. /
Google /
Nov 12, 2020
Previous
Next
An overgrowth of the natural yeast on the skin is what causes tinea versicolor. A few things that commonly trigger overgrowth are oily skin, frequent perspiration, and a weak immune system. Tinea versicolor is more likely to occur in people who live in a hot or humid climate. Teens and young adults are more likely to be affected, as well as athletes and anyone active.
Tinea versicolor can happen anywhere on the skin, but it is most common on the arms, chest, back, and throat. The infection typically looks like a rash when patches or spots of skin become darker or lighter. The patches may look pink, white, reddish, or brown and become more visible if you have a tan. The infected skin may feel dry or scaly, but generally, you shouldn't experience pain or itchiness.
Dr. Papasakelariou can quickly diagnose tinea versicolor during a physical exam, possibly using an ultraviolet light. If there's any doubt, she may gently scrape the skin and examine the skin cells under a microscope. Once Dr. Papasakelariou has made a diagnosis, she will discuss the treatment plan with you.
Tinea versicolor treatment
Based on the severity of your outbreak, tinea versicolor treatments may vary from topical creams to oral drugs. Washing your skin completely with a gentle cleanser and keeping the skin dry is the first step for recovery. Dr. Papasakelariou may prescribe a topical medicine (cream, gel, or shampoo), depending on the location of the infection. Many of our patients also have success with oral medications. If the outbreak is advanced, she may recommend both topical and oral medication.
It is important to understand that while the yeast overgrowth is treated and eliminated, it might take weeks or even longer for the skin to appear normal. The scaling and discoloration will eventually fade. After treating the condition, Dr. Papasakelariou can offer recommendations to avoid reoccurrence. Some tips include using oil-free skin products, reducing sun exposure, and wearing loose-fitting clothes in breathable fabrics. If you reside in a humid environment or you perspire a lot, showering and staying dry is helpful to keep the yeast from overgrowing. Also, she may prescribe a medicated cleanser for you to apply 1 – 2 times a month.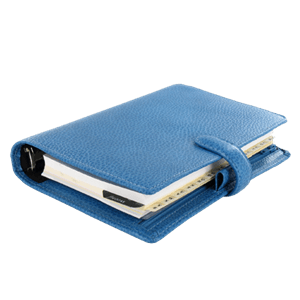 Stop Spotty Skin Infections
If you see discolored patches or spots on your skin, Dr. Papasakelariou recommends having it checked out. Generally, tinea versicolor doesn't clear up without treatment, but she may treat the affected areas with medicine and topical creams. For infections, such as tinea versicolor, and any other skin issues you may have, schedule a consultation at Houston Premier Dermatology in Houston, TX.
Related Procedures