A rash is a broad term used to describe any type of discoloration or inflammation on the skin. Rashes may include skin conditions, such as hives, heat rash, athlete's foot, and contact dermatitis. Often, rashes happen because of an infection that's fungal, parasitic, viral, or bacterial. Certain rashes aren't infectious, but others may spread when left untreated. For patients experiencing a rash that's causing distress, contact Houston Premier Dermatology in Houston, TX and schedule a consultation with Dr. Catherine Papasakelariou. She will evaluate your skin condition and develop a treatment plan that helps relieve your symptoms.
Reviews
"Excellent care doesn't come close to doing justice to the experience I have every time I visit Houston Premier Dermatology. The staff are all wonderful! Everyone is so kind and friendly. I recently had trouble with my pharmacy failing to refill my prescription, and they went above and beyond to fix the pharmacy's mistake. Dr. P is always delightful to speak with, and she carefully listens to all my concerns with the greatest sensitivity. Houston Premier Dermatology is the best dermatology clinic in town."
- S.S. /
Google /
Apr 27, 2021
"I don't even know where to start, Dr P is a blessing, she's amazing. Her attitude is everything and she's gorgeous. I was so embarrassed of my condition, she made feel at ease and gave me some nice words of encouragement and reassured me that it will be fixed and I couldn't help than break down, because she was so real. I recommend her to everyone. Best dermatologist in Houston, periodt!!!!"
- M.B. /
Google /
Apr 22, 2021
"I have been coming to Dr. P for a year and she is excellent. The office staff are wonderful. I highly recommend her."
- A.D. /
Google /
Apr 21, 2021
"Dr. P is great at listening to the patients issues when it comes to the issues pertaining to the patients skin. Dr. P was great at giving me a few suggestions when it came to my skins personal needs. Nice office setup as well. Knowledgeable Doctor when it comes to hormonal & skincare needs. I'd definitely recommend her."
- U.G. /
Google /
Apr 20, 2021
"Dr. P is very knowledgeable. I like how she provides education on the diagnosis and also provides treatment options available for the condition. She comes off like a really good supportive friend. I initially felt uncomfortable about my skin concerns and she was able to assure me how normal of a thing which I am being treated for. I highly recommend her! My only regret is that I didn't see her sooner!"
- J.M. /
Google /
Apr 15, 2021
Previous
Next
There isn't necessarily any single cause of a rash because of the many varying factors. Generally, a rash develops when someone comes into contact with something that leads to an infection or allergic reaction. Things like cleaning compounds, certain soaps or lotions, pollen, and animal dander can cause an allergic response that contributes to the beginning of a rash. Thousands of different viruses and bacteria might play a part as well. Patients with hay fever, sensitive skin, allergies, and asthma are more likely to experience rashes.
Rashes may have distinct types and exhibit varying symptoms. Rashes have various textures and may feel dry, wet, bumpy, blistered, or cracked to the touch. Frequent symptoms include redness or discoloration to the surface of the skin, blisters, inflammation, itching, stinging, and burning. Patients can experience mild to severe symptoms, and the rash could cover a large or small region of your body. A rash may develop just about anywhere on your body where bacteria or infection has contaminated your skin.
Treatments will vary for all patients and depends on the type of rash you have. During your consultation, Dr. Papasakelariou will methodically inspect your skin to determine a diagnosis and create a treatment plan. She will assess the kind of rash, its location, and severity. To help determine the treatment, she may perform various tests to determine the type of rash, such as scraping the skin or performing a biopsy. After diagnosing the problem, Dr. Papasakelariou might prescribe medication or give you instructions on how to manage it with other treatments. However, an antibacterial, antifungal, or antibiotic topical cream or gel is generally used to alleviate and address symptoms.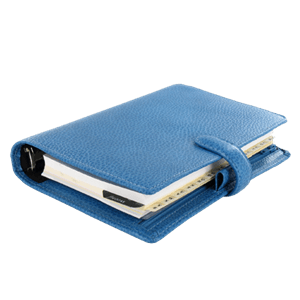 Rashes may cause redness, major discomfort, and itching. Don't put off your much-needed relief anymore. Contact Houston Premier Dermatology in Houston, TX to schedule an appointment with Dr. Papasakelariou today. She can create a personalized treatment plan that relieves your symptoms and helps you feel more comfortable.
Related Procedures
Related Post