Unfortunately, 15% of the population will experience hives at least one time in their life. Characterized as welts or patches on the skin, hives may appear small or large in dimension. The sizes of hives range from no bigger than a pinpoint to a large portion of skin that stretches across the body. They typically fade over 12 hours. Dr. Catherine Papasakelariou may refer to the welts as urticaria, which is the medical term for hives. At Houston Premier Dermatology in Houston, TX, Dr. Papasakelariou can help diagnose, treat, and protect against urticaria outbreaks. Once an individual has hives, they should follow certain protocols for prevention or treat it during a flare-up.
Reviews
"Dr. Papasakalariou is a wonderful doctor, bubbling over with personality and enthusiasm, as well as being a very fine skilled dermatologist. Her staff are also very warm, pleasant, and helpful. It is a joy to come to this practice. Mel Pichanick, MD"
- M.P. /
Google /
Dec 14, 2020
"⭐️⭐️⭐️⭐️⭐️ Dr. P has the magic touch! Not only is she incredible in her field of practice, but she is an advocate for a woman's natural beauty! She strongly encourages women to be confident in their skin and to make choices out of freedom not pressure. I am a 32 yr old woman and made the choice to get Dysport in order to get a softer look. The day of my appointment I advised her as to where my troubled areas were and she gave her professional advice on where to safely apply the Dysport. A WOW were the results I received! Thank you Dr. P for making my appointments and results a 5 ⭐️ WOW!"
- A.B. /
Google /
Dec 14, 2020
"I loved my experience with Dr. P! A month prior to my visit, I had gone to another dermatologist and the experience was a waste of time and money. I was only seen by the PA and never a doctor, and the office visit was a quick 5 minutes. When I found Dr. P, I was so impressed with her genuine demeanor and how long she stayed in the room listening to all of my concerns. I walked out feeling confident and pleased with the visit. I would highly recommend Dr. P to everyone."
- R.N. /
Google /
Nov 27, 2020
"Certainly easy to understand why this clinic has so many 5 star reviews. I called a couple weeks ago to make an appointment as a new patient for an annual skin cancer screening. It can sometimes be a bit dreadful calling doctors offices, but I was amazed with the patience of the receptionist as well as her willingness to answer my questions. Today I had my appointment, and it went every bit as great as my phone call to set it up. The Dr. was attentive, thorough, and gave me a lot of information and suggestions. She explained everything in a way which was easy to understand. I could not have been more impressed, and will certainly look forward to going back next year."
- D.W. /
Google /
Nov 19, 2020
"Knowledgeable, caring, and thorough. Beautiful facilities."
- P.E. /
Google /
Nov 12, 2020
Previous
Next
Urticaria is brought on by several factors. A single episode of hives is usually because of a virus or infection. Normally, these single episodes only last a couple of days to a few weeks. In other instances, hives might occur because of an allergic reaction from things, like medications, insect bites/stings, nuts, and certain materials. In certain patients, stress and anxiety may also cause a flare-up. While Dr. Papasakelariou can easily treat hives, a separate kind of hives or physical urticaria is quite different. A few of the causes of physical urticarias include exercise, pressure, cold, heat, sunlight, and dermatographism. Dr. Papasakelariou performs a comprehensive skin examination to understand the cause of your hives and create a treatment plan for current outbreaks or hinder new ones from happening.
Symptoms may last from minutes to months or even years. While they look like bug bites, hives differ in several ways:
Hives may appear on the face or any parts of the body, and they can change shape, move, disappear, and reappear over brief periods.
Typically, the crimson or skin-colored "wheals" with apparent borders suddenly appear and go away just as quickly.
If you press into the center of a reddish hive, it makes the hive turn white. This process is called blanching.
Generally, Dr. Papasakelariou treats hives with the use of an antihistamine. Sometimes, the treatment includes other medicines that stop the swelling and itching. In some cases, patients may suffer from chronic idiopathic urticaria (CIU). CIU is a sort of hives that persists for months or even years. For patients with chronic urticaria, Dr. Papasakelariou might prescribe certain medicines. This more severe form of hives is addressed with antihistamines and omalizumab (an injectable, humanized antibody), which decreases sensitivity to allergens and irritants.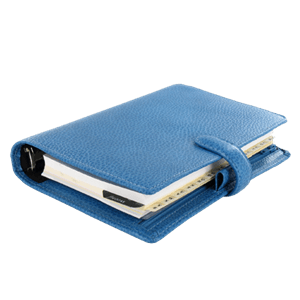 Take Control of Your Hives
Whether stress-related or an allergic response to something, don't let hives make you feel embarrassed or uncomfortable. If you experience symptoms of urticaria, or you already have an issue with flare-ups, please visit Houston Premier Dermatology. Let Dr. Papasakelariou diagnose the cause and help you prevent future outbreaks. For patients who want to stop hive outbreaks and finally discover the cause, contact Houston Premier Dermatology in Houston, TX and schedule an appointment.
Related Procedures