Unfortunately, 15% of the population will experience hives at least one time in their life. Characterized as welts or patches on the skin, hives may appear small or large in dimension. The sizes of hives range from no bigger than a pinpoint to a large portion of skin that stretches across the body. They typically fade over 12 hours. Dr. Catherine Papasakelariou may refer to the welts as urticaria, which is the medical term for hives. At Houston Premier Dermatology in Houston, TX, Dr. Papasakelariou can help diagnose, treat, and protect against urticaria outbreaks. Once an individual has hives, they should follow certain protocols for prevention or treat it during a flare-up.
Reviews
"Excellent care doesn't come close to doing justice to the experience I have every time I visit Houston Premier Dermatology. The staff are all wonderful! Everyone is so kind and friendly. I recently had trouble with my pharmacy failing to refill my prescription, and they went above and beyond to fix the pharmacy's mistake. Dr. P is always delightful to speak with, and she carefully listens to all my concerns with the greatest sensitivity. Houston Premier Dermatology is the best dermatology clinic in town."
- S.S. /
Google /
Apr 27, 2021
"I don't even know where to start, Dr P is a blessing, she's amazing. Her attitude is everything and she's gorgeous. I was so embarrassed of my condition, she made feel at ease and gave me some nice words of encouragement and reassured me that it will be fixed and I couldn't help than break down, because she was so real. I recommend her to everyone. Best dermatologist in Houston, periodt!!!!"
- M.B. /
Google /
Apr 22, 2021
"I have been coming to Dr. P for a year and she is excellent. The office staff are wonderful. I highly recommend her."
- A.D. /
Google /
Apr 21, 2021
"Dr. P is great at listening to the patients issues when it comes to the issues pertaining to the patients skin. Dr. P was great at giving me a few suggestions when it came to my skins personal needs. Nice office setup as well. Knowledgeable Doctor when it comes to hormonal & skincare needs. I'd definitely recommend her."
- U.G. /
Google /
Apr 20, 2021
"Dr. P is very knowledgeable. I like how she provides education on the diagnosis and also provides treatment options available for the condition. She comes off like a really good supportive friend. I initially felt uncomfortable about my skin concerns and she was able to assure me how normal of a thing which I am being treated for. I highly recommend her! My only regret is that I didn't see her sooner!"
- J.M. /
Google /
Apr 15, 2021
Previous
Next
Urticaria is brought on by several factors. A single episode of hives is usually because of a virus or infection. Normally, these single episodes only last a couple of days to a few weeks. In other instances, hives might occur because of an allergic reaction from things, like medications, insect bites/stings, nuts, and certain materials. In certain patients, stress and anxiety may also cause a flare-up. While Dr. Papasakelariou can easily treat hives, a separate kind of hives or physical urticaria is quite different. A few of the causes of physical urticarias include exercise, pressure, cold, heat, sunlight, and dermatographism. Dr. Papasakelariou performs a comprehensive skin examination to understand the cause of your hives and create a treatment plan for current outbreaks or hinder new ones from happening.
Symptoms may last from minutes to months or even years. While they look like bug bites, hives differ in several ways:
Hives may appear on the face or any parts of the body, and they can change shape, move, disappear, and reappear over brief periods.
Typically, the crimson or skin-colored "wheals" with apparent borders suddenly appear and go away just as quickly.
If you press into the center of a reddish hive, it makes the hive turn white. This process is called blanching.
Generally, Dr. Papasakelariou treats hives with the use of an antihistamine. Sometimes, the treatment includes other medicines that stop the swelling and itching. In some cases, patients may suffer from chronic idiopathic urticaria (CIU). CIU is a sort of hives that persists for months or even years. For patients with chronic urticaria, Dr. Papasakelariou might prescribe certain medicines. This more severe form of hives is addressed with antihistamines and omalizumab (an injectable, humanized antibody), which decreases sensitivity to allergens and irritants.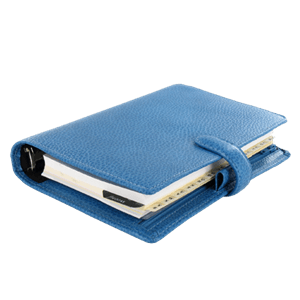 Take Control of Your Hives
Whether stress-related or an allergic response to something, don't let hives make you feel embarrassed or uncomfortable. If you experience symptoms of urticaria, or you already have an issue with flare-ups, please visit Houston Premier Dermatology. Let Dr. Papasakelariou diagnose the cause and help you prevent future outbreaks. For patients who want to stop hive outbreaks and finally discover the cause, contact Houston Premier Dermatology in Houston, TX and schedule an appointment.
Related Procedures
Related Post