Dermatologist Dr. Catherine Papasakelariou offers Houston, TX patients numerous nonsurgical alternatives for skin rejuvenation. Dysport is an injectable treatment that works just like BOTOX to soften and reduce dynamic wrinkles and lines throughout the face. Dynamic wrinkles form by reiterated facial movements and expressions, like frowning, laughing, and smiling. Over time, this makes the facial muscles tight and causes the skin over the muscle to have a grooved line. Eventually, the grooved line remains visible, even when your face is resting. Dysport is specifically formulated to treat one of the most common dynamic wrinkles, frown lines. These wrinkles appear as frown lines that show up as vertical lines between the eyebrows. It temporarily blocks signals to the muscle so the skin is smoother but with natural-looking results that don't "freeze" your face. Learn more about Dysport injectable wrinkle relaxers at Houston Premier Dermatology to help your face appear more refreshed.
Dysport is ideal for patients who want a nonsurgical option to correct mild, moderate, or severe vertical glabellar (frown) lines that appear between the eyebrows. Because dynamic wrinkles and lines are caused by repetitive use, they can develop in younger patients and make you appear sad, mad, or tired. Dysport is an effective, fast treatment that corrects dynamic wrinkles without leaving a "frozen" appearance. Since Dysport's formula spreads to treat a cluster of wrinkles, it's also great for Crow's feet, the fine wrinkles in the corners of the eyes. Many patients at Houston Premier Dermatology notice visible improvements in their appearance a few days after their procedure that, on average, lasts for up to four months.
Dysport® Reviews
"⭐️⭐️⭐️⭐️⭐️ Dr. P has the magic touch! Not only is she incredible in her field of practice, but she is an advocate for a woman's natural beauty! She strongly encourages women to be confident in their skin and to make choices out of freedom not pressure. I am a 32 yr old woman and made the choice to get Dysport in order to get a softer look. The day of my appointment I advised her as to where my troubled areas were and she gave her professional advice on where to safely apply the Dysport. A WOW were the results I received! Thank you Dr. P for making my appointments and results a 5 ⭐️ WOW!"
- A.B. /
Google /
Dec 14, 2020
Previous
Next
After your consultation with Dr. Papasakelariou, we will administer the Dysport injections in one of our procedure rooms. Generally, it only takes around 15 – 30 minutes. If requested, we can apply a local anesthetic or numbing cream, which might increase the treatment time. However, most patients find the discomfort minimal because Dr. Papasakelariou uses a fine-gauge needle to administer the treatment. Before we start the Dysport treatment, she will thoroughly cleanse your skin, then carefully place five injections of Dysport across the brow. Next, a cold compress is applied to the area to minimize bruising and swelling. After your treatment at Houston Premier Dermatology, you can perform regular tasks, but you should try to avoid strenuous activities for at least one day.
Following a Dysport session, you may have mild swelling and redness near the injection sites, but this typically dissipates on its own in a few days. For the first night, you should sleep propped up and may want to apply cold compresses if needed. Patients often see results within 1 – 3 days because the appearance of your dynamic wrinkles is minimized and replaced for a smoother, softer appearance. These results typically remain for about 3 – 4 months. To maintain your results, Dr. Papasakelariou recommends scheduling follow-up treatments at Houston Premier Dermatology in Houston, TX.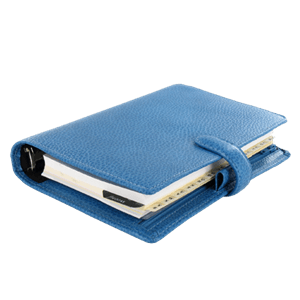 If you want a nonsurgical way to revitalize your skin by smoothing dynamic wrinkles, Dysport injectable wrinkle relaxer is a wonderful choice. During your appointment with Dr. Catherine Papasakelariou, you can talk with her about Dysport injections and other treatments. She will help you develop a personalized anti-aging plan that addresses your needs. We encourage you to contact Houston Premier Dermatology in Houston, TX to find out more about Dysport and make an appointment.
Related Procedures
Related Posts