About 25% of adults have small benign tumors called skin tags. The flesh-colored skin growths (also known as acrochordon) are harmless and may range from a bump the size of a pinhead to the size of an eraser on the top of a pencil. While skin tags don't need medical attention, you may want tags treated if they create irritation if they rub against clothing. You may also think about getting a skin tag removed if it's in a visible place, like your eyelid. To safely remove a skin tag, schedule an appointment with dermatologist Dr. Catherine Papasakelariou at Houston Premier Dermatology in Houston, TX.
Reviews
"Excellent care doesn't come close to doing justice to the experience I have every time I visit Houston Premier Dermatology. The staff are all wonderful! Everyone is so kind and friendly. I recently had trouble with my pharmacy failing to refill my prescription, and they went above and beyond to fix the pharmacy's mistake. Dr. P is always delightful to speak with, and she carefully listens to all my concerns with the greatest sensitivity. Houston Premier Dermatology is the best dermatology clinic in town."
- S.S. /
Google /
Apr 27, 2021
"I don't even know where to start, Dr P is a blessing, she's amazing. Her attitude is everything and she's gorgeous. I was so embarrassed of my condition, she made feel at ease and gave me some nice words of encouragement and reassured me that it will be fixed and I couldn't help than break down, because she was so real. I recommend her to everyone. Best dermatologist in Houston, periodt!!!!"
- M.B. /
Google /
Apr 22, 2021
"I have been coming to Dr. P for a year and she is excellent. The office staff are wonderful. I highly recommend her."
- A.D. /
Google /
Apr 21, 2021
"Dr. P is great at listening to the patients issues when it comes to the issues pertaining to the patients skin. Dr. P was great at giving me a few suggestions when it came to my skins personal needs. Nice office setup as well. Knowledgeable Doctor when it comes to hormonal & skincare needs. I'd definitely recommend her."
- U.G. /
Google /
Apr 20, 2021
"Dr. P is very knowledgeable. I like how she provides education on the diagnosis and also provides treatment options available for the condition. She comes off like a really good supportive friend. I initially felt uncomfortable about my skin concerns and she was able to assure me how normal of a thing which I am being treated for. I highly recommend her! My only regret is that I didn't see her sooner!"
- J.M. /
Google /
Apr 15, 2021
Previous
Next
Skin tags are so common that it's reported that one in four adults, both men and women, have one or more. Tags normally develop from friction by skin rubbing against clothing or other parts of the skin. They commonly develop in the armpits, on the chest, neck, eyelids, and in the folds of the groin. In women, skin tags may also grow under the breasts. Skin tags may develop more often if you're overweight or as you age. Additionally, hormone elevations during pregnancy may also increase the formation of tags.
Skin tags appear flesh-colored or brown and can range in size from 1 millimeter to around the size of a grape. They can grow on all types of skin. Often, skin tags occur during pregnancy because of increased hormone levels, or in men and women with thyroid or diabetes issues. Generally, the growth is smooth or wrinkled and is connected to the skin by a small stem. Skin tags do not cause pain, and they're not contagious. If the skin tag becomes cut off from the blood supply, it may turn black or red.
Tags usually don't require medical care; however, you might want them removed. Skin tags may get trapped in jewelry or clothing, which can lead to redness, irritation, or sometimes bleeding. If the tag is on your face or another visible area, you may also want to remove it to improve your appearance. To remove a tag, Dr. Papasakelariou may perform a surface excision to remove all of the skin tag. Other treatment options include freezing or burning off the tag, but it might cause temporary skin discoloration.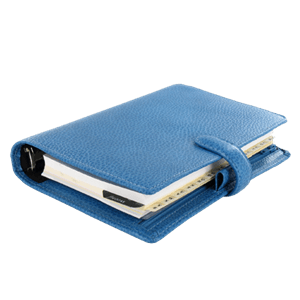 If you have tags on your skin that are unattractive or bothersome, dermatologist Dr. Papasakelariou will help assess and remove them. Before creating your treatment plan, Dr. Papasakelariou can discuss various choices for tag removal. Houston Premier Dermatology invites you to get in touch with our Houston, TX practice to schedule a consultation for skin tag removal.
Related Procedures
Related Post