Dr. Catherine Papasakelariou of Houston Premier Dermatology in Houston, TX helps men and women with the treatment and ongoing maintenance of psoriasis. Psoriasis a persistent skin condition, and it occurs when your skin cells grow too quickly. Psoriasis causes red, flaky, light-colored patches of skin that become itchy, inflamed, scaly, and can scab. During normal skin cell cycles, cells flake off about every four weeks (once a month). People who suffer from psoriasis have skin cells that build up too quickly and form what are called plaques. The plaques can vary in size and position on the body, forming around the elbows, hands, knees, scalp, and lower spine.
Psoriasis has several different types, and it ranges in different levels of severity. Referred to as plaque psoriasis, this is the most commonly experienced and is generally easy to treat. However, some patients may suffer from severe cases that require several treatments throughout their life. Additionally, it's important to note that psoriasis is not contagious. When psoriasis is diagnosed, Dr. Papasakelariou can help patients manage their symptoms to decrease flare-ups.
Reviews
"Dr. Papasakalariou is a wonderful doctor, bubbling over with personality and enthusiasm, as well as being a very fine skilled dermatologist. Her staff are also very warm, pleasant, and helpful. It is a joy to come to this practice. Mel Pichanick, MD"
- M.P. /
Google /
Dec 14, 2020
"⭐️⭐️⭐️⭐️⭐️ Dr. P has the magic touch! Not only is she incredible in her field of practice, but she is an advocate for a woman's natural beauty! She strongly encourages women to be confident in their skin and to make choices out of freedom not pressure. I am a 32 yr old woman and made the choice to get Dysport in order to get a softer look. The day of my appointment I advised her as to where my troubled areas were and she gave her professional advice on where to safely apply the Dysport. A WOW were the results I received! Thank you Dr. P for making my appointments and results a 5 ⭐️ WOW!"
- A.B. /
Google /
Dec 14, 2020
"I loved my experience with Dr. P! A month prior to my visit, I had gone to another dermatologist and the experience was a waste of time and money. I was only seen by the PA and never a doctor, and the office visit was a quick 5 minutes. When I found Dr. P, I was so impressed with her genuine demeanor and how long she stayed in the room listening to all of my concerns. I walked out feeling confident and pleased with the visit. I would highly recommend Dr. P to everyone."
- R.N. /
Google /
Nov 27, 2020
"Certainly easy to understand why this clinic has so many 5 star reviews. I called a couple weeks ago to make an appointment as a new patient for an annual skin cancer screening. It can sometimes be a bit dreadful calling doctors offices, but I was amazed with the patience of the receptionist as well as her willingness to answer my questions. Today I had my appointment, and it went every bit as great as my phone call to set it up. The Dr. was attentive, thorough, and gave me a lot of information and suggestions. She explained everything in a way which was easy to understand. I could not have been more impressed, and will certainly look forward to going back next year."
- D.W. /
Google /
Nov 19, 2020
"Knowledgeable, caring, and thorough. Beautiful facilities."
- P.E. /
Google /
Nov 12, 2020
Previous
Next
Unfortunately, doctors have not discovered the fundamental cause of psoriasis. Overall, doctors think that the immune system overreacts, which causes inflammation, as well as the flaking of your skin. Also, psoriasis is likely a genetic disposition. Approximately 1/3 of those who have psoriasis have one or more family members with this skin condition. Scientists believe that specific genes interact with each other, which contributes to psoriasis. However, you must inherit the ideal combination of genes and then experience a specific trigger. Symptoms may appear following a known trigger, like a stressful occasion, certain medications, dry weather, or even a bad sunburn.
Common symptoms associated with psoriasis include raised, bright, red patches of skin that have loose and silvery scales. Plaques may also pop up in the same location on each side of your body, such as on both knees and/or both elbows. The top of your scalp may experience anything from mild scaling to regions of thick, crusted plaques. Itching commonly occurs before flare-ups, particularly when psoriatic patches appear in body folds under the buttocks or breasts. When patients pick or scrape off scales, tiny regions of skin irritation may happen. This is known as Auspitz's sign.
While there is no cure for psoriasis, you'll find a variety of treatment options available to manage the condition based on the severity and type of psoriasis. For mild cases, doctors can reduce the symptoms with prescription lotions, creams, and ointments. If your head is affected, Dr. Papasakelariou may suggest using specific oils, shampoos, and sprays. She may also prescribe oral or injectable systemic medications that work throughout the body. Usually, systemic medications help patients who have moderate to severe psoriasis and psoriatic arthritis. Also, advances in laser therapy have provided tremendous outcomes for many psoriasis cases. Employing phototherapy exposes a patient's skin to a specialized ultraviolet light that helps minimize symptoms.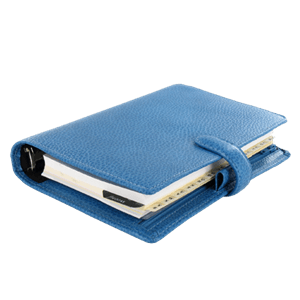 For many patients, psoriasis is painful and embarrassing, making it difficult to carry out simple tasks in your everyday life. If this is your situation, we encourage you to reach out to Houston Premier Dermatology in Houston, TX at your earliest convenience. During an appointment with Dr. Papasakelariou, she will evaluate your skin and develop a personalized treatment plan to help make your symptoms tolerable and your quality of life better.
Related Procedures