Limelight IPL (Intense Pulsed Light)
A non-invasive way to improve the color and texture of your skin. It can undo some of the visible damage caused by sun exposure called photoaging. It treats skin pigment issues on areas such as your face, hands, neck, or chest.
A more permanent hair removal treatment than waxing or shaving. The laser targets follicles, emits light energy, and stops the growth of hair.
A non-invasive procedure that uses a laser to gently heat the skin. Helps smooth the skin and reduce fine lines, dark spots, and wrinkles. Also helps with scarring, redness, broken blood vessels, and the look of rosacea.
Reviews
"Excellent care doesn't come close to doing justice to the experience I have every time I visit Houston Premier Dermatology. The staff are all wonderful! Everyone is so kind and friendly. I recently had trouble with my pharmacy failing to refill my prescription, and they went above and beyond to fix the pharmacy's mistake. Dr. P is always delightful to speak with, and she carefully listens to all my concerns with the greatest sensitivity. Houston Premier Dermatology is the best dermatology clinic in town."
- S.S. /
Google /
Apr 27, 2021
"I don't even know where to start, Dr P is a blessing, she's amazing. Her attitude is everything and she's gorgeous. I was so embarrassed of my condition, she made feel at ease and gave me some nice words of encouragement and reassured me that it will be fixed and I couldn't help than break down, because she was so real. I recommend her to everyone. Best dermatologist in Houston, periodt!!!!"
- M.B. /
Google /
Apr 22, 2021
"I have been coming to Dr. P for a year and she is excellent. The office staff are wonderful. I highly recommend her."
- A.D. /
Google /
Apr 21, 2021
"Dr. P is great at listening to the patients issues when it comes to the issues pertaining to the patients skin. Dr. P was great at giving me a few suggestions when it came to my skins personal needs. Nice office setup as well. Knowledgeable Doctor when it comes to hormonal & skincare needs. I'd definitely recommend her."
- U.G. /
Google /
Apr 20, 2021
"Dr. P is very knowledgeable. I like how she provides education on the diagnosis and also provides treatment options available for the condition. She comes off like a really good supportive friend. I initially felt uncomfortable about my skin concerns and she was able to assure me how normal of a thing which I am being treated for. I highly recommend her! My only regret is that I didn't see her sooner!"
- J.M. /
Google /
Apr 15, 2021
Previous
Next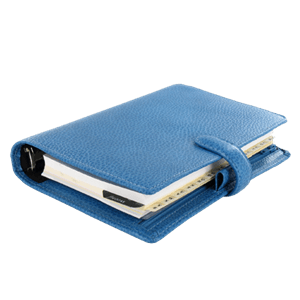 Related Procedures