When home skin products aren't proving effective, but you don't want to undergo surgical procedures, try minimally invasive procedures for skin rejuvenation, like microneedling. Dermatologist Dr. Catherine Papasakelariou is happy to offer microneedling (collagen induction therapy) at her office in Houston, TX. Microneedling uses many fine-gauge needles to safely and effectively create micro-injuries in the skin. The micro-injuries prompt the natural production of elastin and collagen, two nutrients that improve the health and appearance of your skin. Easily performed with other skin treatments, like serums or platelet-rich plasma (PRP), microneedling may help minimize stretch marks, scars, and pores. Schedule a consultation at Houston Premier Dermatology to learn more about the results of microneedling and ways to personalize your treatment for your skin needs and goals.
You could benefit from microneedling treatments if you experience light or moderate complexion issues, like a decrease in firmness or uneven texture. Microneedling procedures may also reduce the look of pores, stretch marks, and scars. Before a microneedling treatment, patients should understand that noticeable results happen after a month or two. To make an impact on your complexion, your skin will need time to increase the elastin and collagen. After completely healing, you will see natural-looking results and gain better skin health.
Microneedling only takes about 30 – 60 minutes to complete without numbing cream. If needed, we can apply numbing cream or local anesthesia, but most patients experience little or no discomfort. Your skin is cleaned before we use the microneedling handpiece. Next, the handpiece is passed evenly over your skin. Once Dr. Papasakelariou completes the microneedling, she can apply a topical treatment, such as a vitamin-infused serum, for the deeper penetration of nutrients into the skin. Finally, she will massage a moisturizer with sun protection because the treated skin is more sensitive after the procedure.
Following the procedure, you may have mild redness and swelling for about one day; however, this should subside naturally. It may take around 1 – 2 months to see noticeable results because your skin's collagen and elastin supply needs to increase. Also, after microneedling, your skin has the ability to absorb lotions, moisturizers, and serums so Dr. Papasakelariou might recommend a certain product that works best for your skin. For optimal and long-lasting results, Dr. Papasakelariou recommends scheduling about 4 – 6 maintenance treatments every 4 – 6 weeks.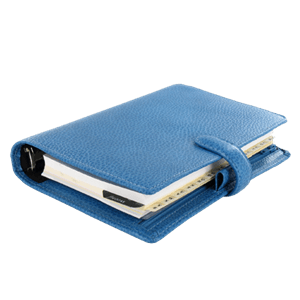 Natural Health and Radiance
Enhance the appearance and health of your complexion with microneedling treatments at Houston Premier Dermatology in Houston, TX. A nonsurgical treatment that can produce impressive results, microneedling increases your natural collagen production for firmer, smoother skin. Schedule an appointment with Dr. Catherine Papasakelariou to hear more information about this procedure and other skin rejuvenation treatments.
Related Procedures
Related Posts