West Houston, TX board-certified dermatologist Dr. Catherine Papasakelariou is excited to offer platelet-rich plasma therapy, also called PRP, at Houston Premier Dermatology to help rejuvenate your facial appearance and stimulate the growth of new hair. PRP therapy is one of the most sought-after cosmetic procedures in the aesthetic industry due to its natural method and exciting results. The procedure utilizes a patient's very own plasma to stimulate the skin to reduce the appearance of fine lines and wrinkles. It can also be used to stimulate hair follicles to help your thinning hair return to a fuller state. If you are interested in PRP therapy, contact Houston Premier Dermatology in West Houston, TX to schedule a private consultation. Dr. Papasakelariou is always excited to discuss all the benefits of PRP and how it can help to improve your appearance.
Reviews
"Excellent care doesn't come close to doing justice to the experience I have every time I visit Houston Premier Dermatology. The staff are all wonderful! Everyone is so kind and friendly. I recently had trouble with my pharmacy failing to refill my prescription, and they went above and beyond to fix the pharmacy's mistake. Dr. P is always delightful to speak with, and she carefully listens to all my concerns with the greatest sensitivity. Houston Premier Dermatology is the best dermatology clinic in town."
- S.S. /
Google /
Apr 27, 2021
"I don't even know where to start, Dr P is a blessing, she's amazing. Her attitude is everything and she's gorgeous. I was so embarrassed of my condition, she made feel at ease and gave me some nice words of encouragement and reassured me that it will be fixed and I couldn't help than break down, because she was so real. I recommend her to everyone. Best dermatologist in Houston, periodt!!!!"
- M.B. /
Google /
Apr 22, 2021
"I have been coming to Dr. P for a year and she is excellent. The office staff are wonderful. I highly recommend her."
- A.D. /
Google /
Apr 21, 2021
"Dr. P is great at listening to the patients issues when it comes to the issues pertaining to the patients skin. Dr. P was great at giving me a few suggestions when it came to my skins personal needs. Nice office setup as well. Knowledgeable Doctor when it comes to hormonal & skincare needs. I'd definitely recommend her."
- U.G. /
Google /
Apr 20, 2021
"Dr. P is very knowledgeable. I like how she provides education on the diagnosis and also provides treatment options available for the condition. She comes off like a really good supportive friend. I initially felt uncomfortable about my skin concerns and she was able to assure me how normal of a thing which I am being treated for. I highly recommend her! My only regret is that I didn't see her sooner!"
- J.M. /
Google /
Apr 15, 2021
Previous
Next
Who is an Ideal Candidate?
Those who would like to improve the texture and tone of their complexion or treat thinning hair are typically ideal candidates for PRP therapy. Since it naturally promotes collagen production, it is also a great treatment choice for rejuvenating dull-colored skin. Speak with Dr. Papasakelariou if you have any skin conditions, blood disorders, or anemia to decide if it's safe for you.
What is our Platelet-Rich Plasma Technique?
Once you are comfortably seated in one of our secluded treatment rooms, a bit of blood will be pulled from your arm and placed in a centrifuge machine. In most cases, we obtain around one vial worth of blood. After approximately 15 minutes on the centrifuge machine, the different components of the blood will be separated and ready for injection. We will place your concentrated plasma into a sterile syringe and inject it into the treatment areas. The procedure typically only takes about five minutes, but that can vary on a patient-to-patient basis.
What to Expect After PRP Therapy
Platelet-rich plasma naturally promotes collagen production and elastin to reveal tauter, more youthful-appearing skin. For the scalp, PRP helps to naturally stimulate the hair follicles to support them as they improve the quality of hair growth. As it uses your own blood, the risk of adverse or allergic reactions is very low. You can expect the treatment area to be slightly red and tender following the procedure as traces of red blood cells can make it into the plasma injection. A cold pack can be used on the treatment site to minimize discomfort or minor swelling. We recommend you undergo treatments every 4 – 6 weeks for optimal results.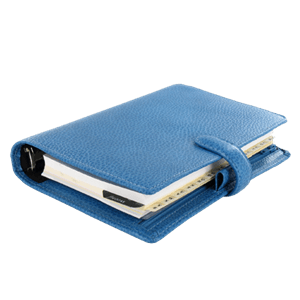 Using PRP therapy, you can achieve your aesthetic goals naturally! PRP therapy is an excellent option for women and men who want to use a natural technique for skin rejuvenation and hair growth that yields stunning results. To learn more about this innovative procedure, call our West Houston, TX office to schedule an appointment with Dr. Catherine Papasakelariou.
Related Post