Glow with Glycolic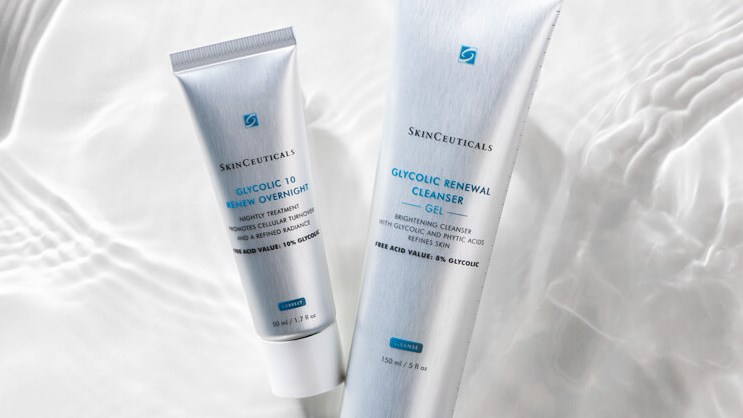 The word "acid," can be scary to some, especially when it comes to skincare, but there is nothing to fear! Although there are many acids to choose from, glycolic acid is our star of the month. It is a workhorse acid, as it can tackle acne, hyperpigmentation, dullness, and signs of skin aging without breaking a sweat.   
Glycolic acid is an exfoliant. It helps with the shedding of dead skin cells that reveal the newer, brighter layers underneath.  Because glycolic acid is so small, it can get deeper into your skin too, where it does some serious work.  It can produce increased amounts of collagen which helps skin feel firmer with minimized fine lines and wrinkles. 
I recommend two glycolic products for my patients.  SkinCeuticals Glycolic 10 renew overnight and Glycolic renewal cleanser.  SkinCeuticals Glycolic 10 Renew Overnight is a corrective night cream that delivers a true 10% glycolic acid formulation for a more radiant complexion.  It can be used nightly for those who want an extra glow. Glycolic Renewal Cleanser is a soft-foaming gel that exfoliates with a dual-acid blend while effectively cleansing impurities and long-wear makeup without stripping the skin of moisture.  
Glycolic acid is one of my favorite skin care secrets that takes your routine and your glow to the next level.